Blog Post
JobTread Claims #1 Spot for Construction Estimating Software on Software Advice's FrontRunner List
By: Taylor Crosby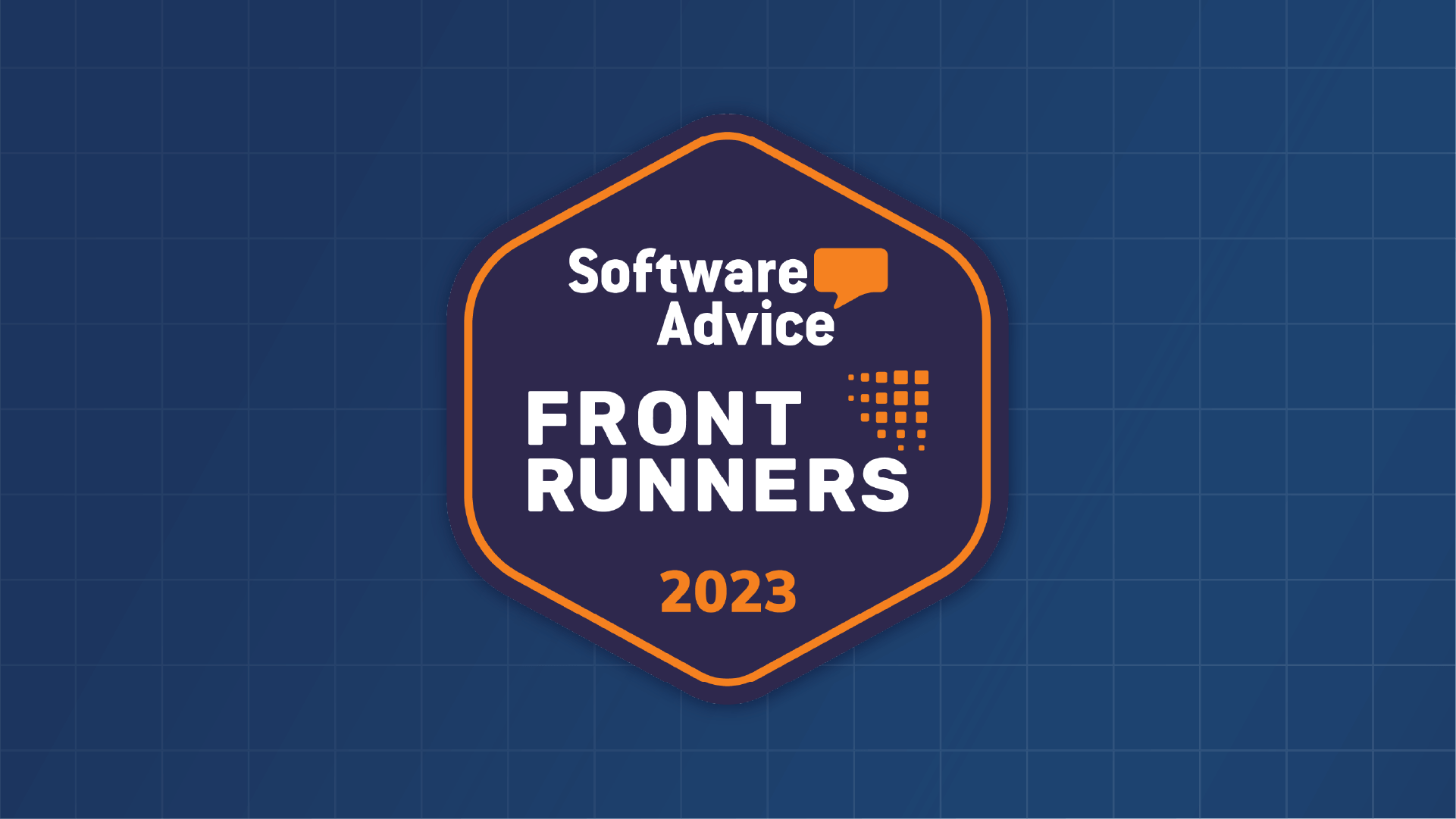 We are thrilled to announce that JobTread has been recognized as a top-rated product by Software Advice in their 2023 FrontRunners Report for Top Construction Estimating Software category. This recognition underscores JobTread's commitment to delivering top-tier solutions that enhance efficiency, improve accuracy, and drive profitability in the construction industry.
Compare Our Position Among Top Companies
Top Construction Estimating Software Report from Software Advice
Software Advice uses reviews from real software users to highlight the top-rated Construction Estimating Software products in North America. See how JobTread compares to other leading construction estimating software including BuilderTrend, CoConstruct, Buildxact, Contractor Foreman, and Construction Online.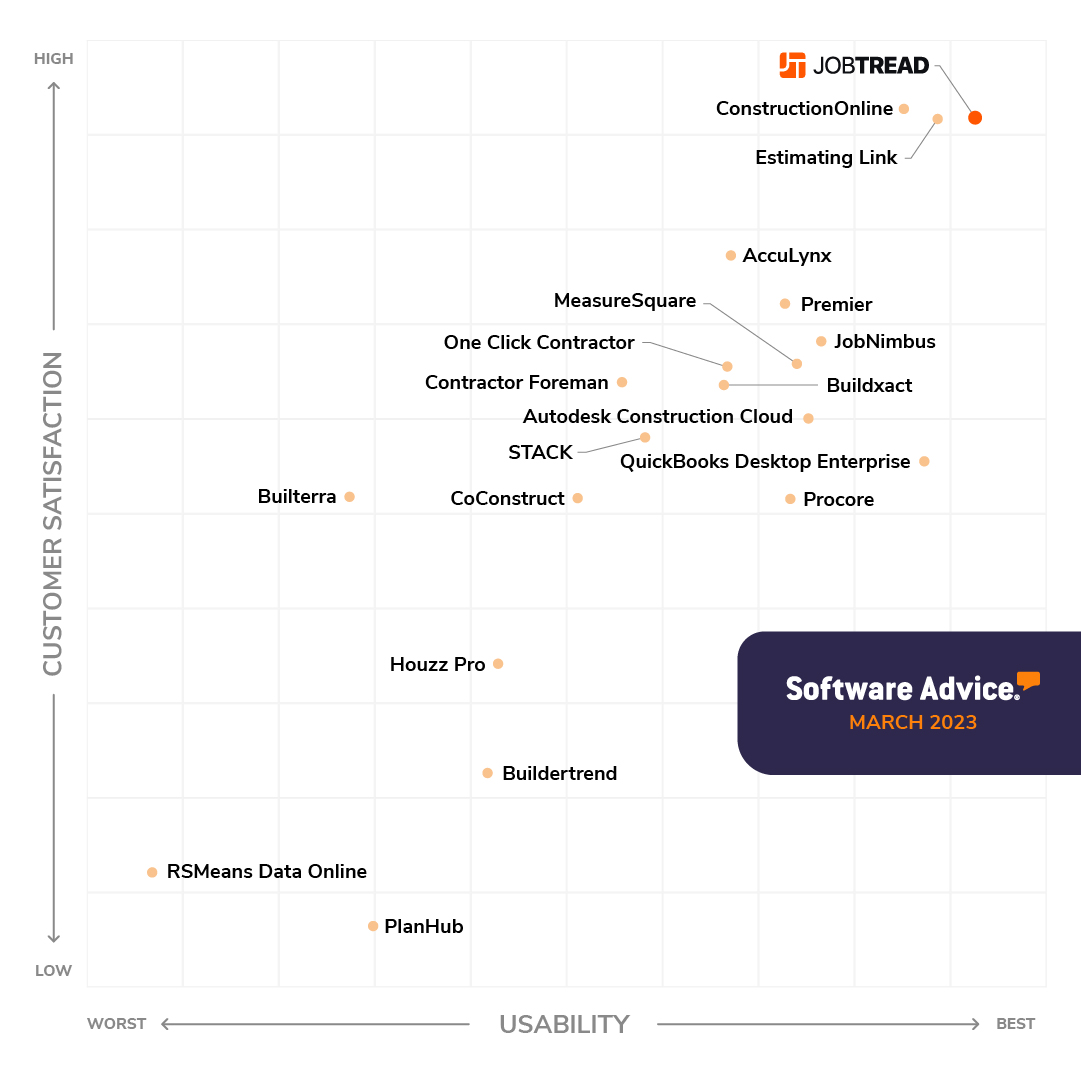 We strive to continually go above and beyond for our customers, which is why JobTread has earned an incredible overall rating of 5 (out of 5). Big thanks to all our JobTread Pros who have made this possible!
"Being recognized by Software Advice as a FrontRunner is a huge honor for JobTread," said Founder and CEO, Eric Fortenberry. "This acknowledgement on such a reputable platform is a testament to JobTread's high performance and dedication to serving the construction industry with exceptional software and service."
Unmatched Features Earn JobTread Top Rankings
What makes JobTread a front runner in the construction estimating software space? JobTread's unique blend of features designed specifically for the construction industry is central to this achievement.
Our platform combines ease-of-use with robust functionality, including estimating, job costing, project management, scheduling, customer relationship management (CRM), and advanced reporting. All these components work together seamlessly to provide an end-to-end solution for managing construction projects from inception to completion.
In addition, JobTread's cloud-based system allows for real-time data access and collaboration from any device, enabling teams to work efficiently whether they are in the office or on the construction site. The intuitive user interface allows teams to generate accurate estimates quickly, enhancing productivity and project turnaround time.
User Satisfaction at the Heart of JobTread
At JobTread, we place immense importance on user satisfaction, and our recognition as a front runner by Software Advice underscores the positive feedback we've received from our user community. We continually incorporate user feedback into our software enhancements, ensuring our platform not only meets but exceeds our customers' evolving needs.
Moreover, our dedicated support team is always on hand to assist with any implementation, training or support issues, ensuring users can leverage the full power of JobTread to drive their construction projects forward.
Building the Future of Construction Estimating
As we celebrate this recognition, we're not resting on our laurels. At JobTread, we're committed to pushing the boundaries of what's possible in construction estimating software. We're actively working on new features and integrations to further streamline the construction process and improve the ease and accuracy of cost estimating.
We would like to express our sincere gratitude to Software Advice for the recognition, and more importantly, to our customers, for their continued trust in JobTread. Together, we're building the new standard for construction estimating and project management.
So, if you're in the construction industry and are looking for an easy-to-use and customizable estimating tool, look no further than JobTread. Let us show you how our platform can transform your construction processes, improve efficiency, and boost profitability. Sign up or request a demo today!
Check out what our happy users have to say about JobTread:
"On top of all that, the JobTread team is very responsive when you need help and they know their stuff! Switching to JobTread has been a game-changer for my business. We are more organized, and we are turning out higher quality proposals, and more of them than ever before!JobTread will definitely help you take your building business to the next level." - Mark
"JobTread has immense flexibility for job costing, vendor management and customer management. The ease and usability of their software has made the transition from my current platform a breeze. After working through the software it has capabilities that you can tailor to the way you run your business. I strongly urge anyone to try this software out because you will not be disappointed." - Joseph
"The project management, estimating, and CRM features within JobTread are all insanely beneficial to the successful operation of my business." - Julian
View our Software Advice profile »
About Software Advice
Software Advice is the leading online service for businesses of all sizes navigating the software selection process, providing free, personalized software recommendations that meet their business needs. Software Advice features objective research by industry experts and reviews from validated users, saving buyers time and resources. Software Advice is a Gartner company. For more information, visit https://www.softwareadvice.com/
Software Advice, a trusted resource for software buyers across various industries, provides a comprehensive platform for comparing the best business applications. FrontRunners report evaluates verified end-user reviews, positioning the top-scoring products based on their usability and customer satisfaction ratings for small businesses. (Learn more about the methodology here.)
Disclaimer: The FrontRunners badge is a trademark and service mark of Gartner, Inc. and/or its affiliates and is used herein with permission. All rights reserved. FrontRunners constitute the subjective opinions of individual end-user reviews, ratings, and data applied against a documented methodology; they neither represent the views of nor constitute an endorsement by, Software Advice or its affiliates.
Take your business to the next level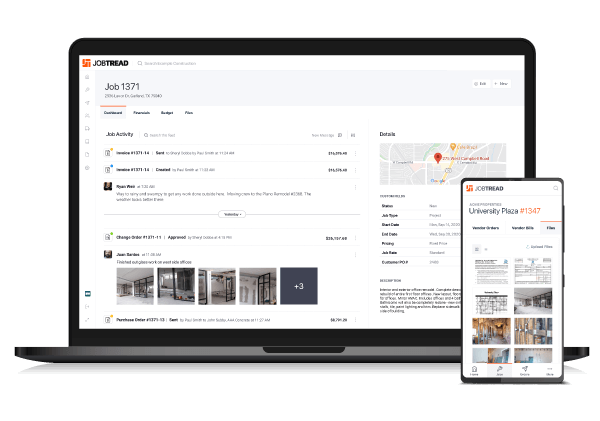 We'd love to show you how JobTread can help you uncover these insights, maximize your potential, and take your business to the next level.