About Us
We give builders and contractors an easy way to organize, manage, and grow their business.
Our mission is to enable construction companies to more successfully grow and scale their businesses so they can live the life they love.
How We Started
In 2018 the first version of our product was created to help a commercial contracting company managing around $5 million in construction work. Prior to using our product, they ran 20 - 30 concurrent jobs that generated inconsistent and often nominal gross profits. After we built JobTread, they were able to drastically grow their sales and could manage 70 - 80 concurrent jobs that consistently achieved their target profit margins -- all without adding any additional sales reps or project managers!
The efficiencies and results were undeniable and resulted in a 43% increase in gross profit. We quickly realized that JobTread was too good to keep to ourselves. We are now focused on building out our extremely powerful, flexible and easy to use product to give all contractors the tools they need to run a successful construction business.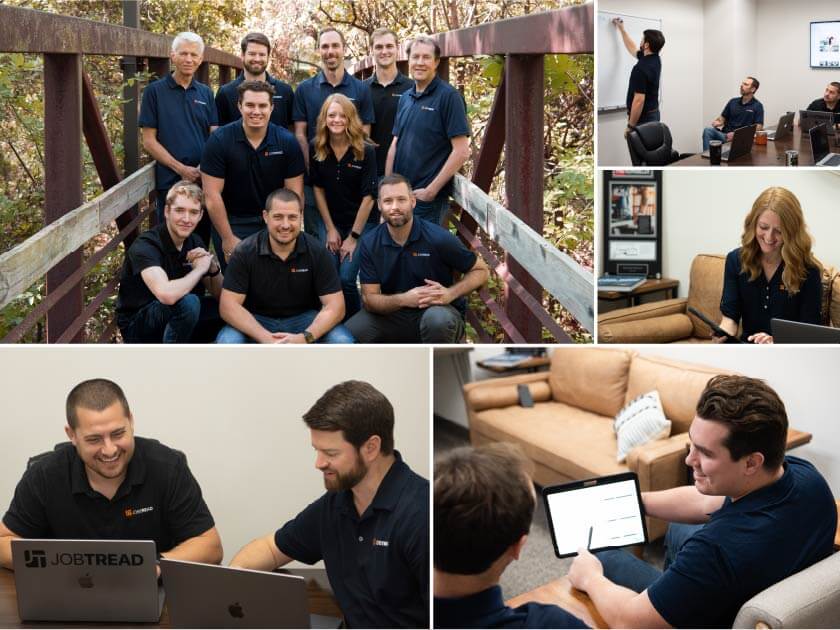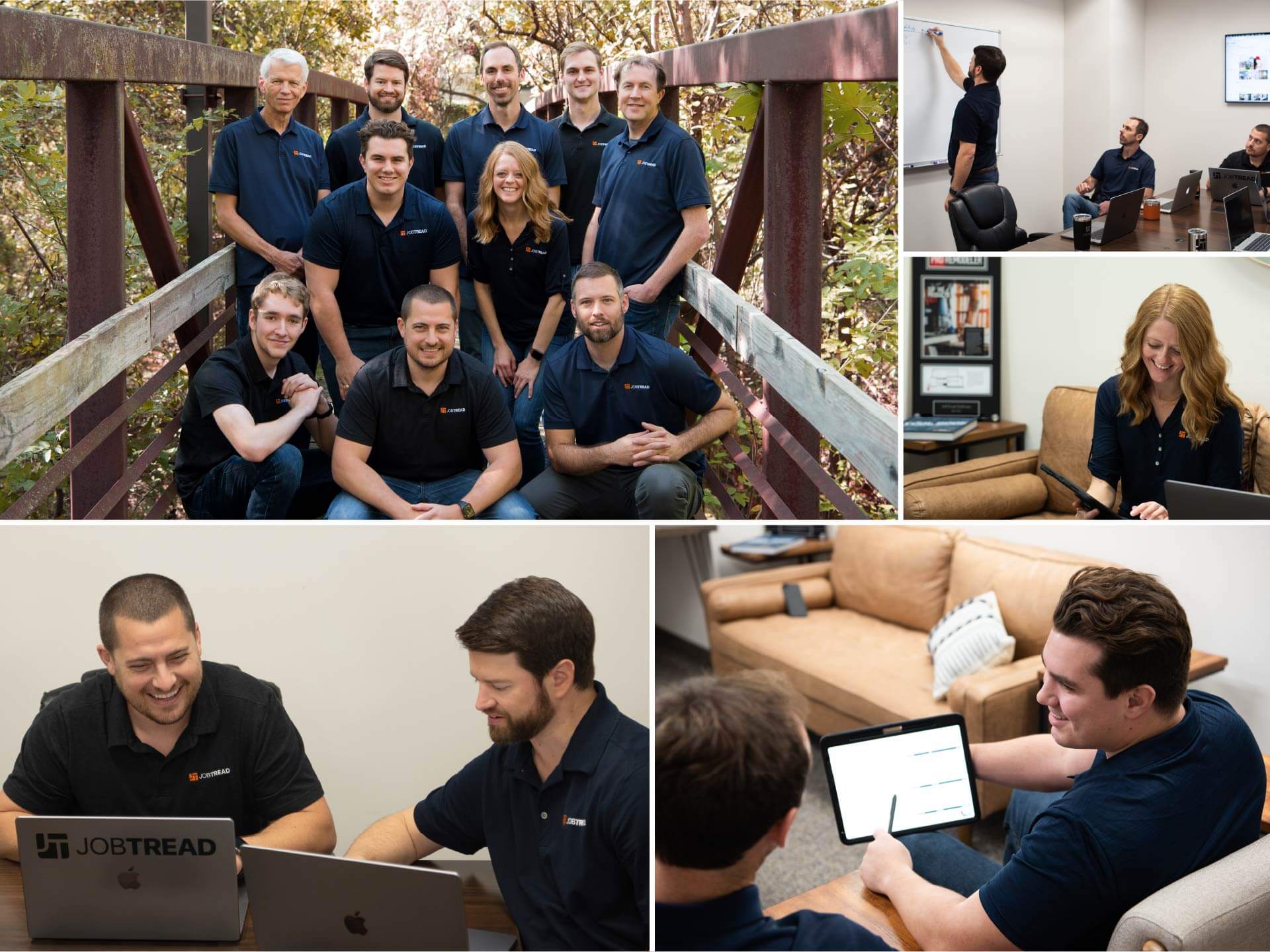 Our Core Values
Realizing our vision of dominating the construction project management software industry begins with our core values.
Hire the Right People.
People are a company's most important asset and it is important to get the right people on the bus, the wrong people off, and make sure everyone is sitting in the right seat, as Jim Collins wrote in the book Good to Great. We seek highly motivated self-starters that always strive to deliver exceptional results for the people and companies we serve.
Focus on Culture.
JobTread is not just a Company; we are a team of people passionate about technology and making the lives of construction professionals easier. We have a work-hard, play-hard mindset and treat each other like family. Building a strong culture takes work, and we focus each and every day on making JobTread the best place to work.
Customer Service is Paramount to Success.
JobTread has become the Company we are today because of our intense focus on our customers. We are available around the clock to help solve any problem or issue and do our best to go above and beyond for our customers wherever possible. We continue to receive praise about our customer service and that is a huge differentiator between us and other competitors.
Outwork Our Competition.
We did not get JobTread to where it is today by working from 9:00-5:00. We are constantly analyzing every aspect of the business and looking for ways to continuously improve. It is our dedication to JobTread that has helped us become a major player in the construction software industry.
Be Passionate About Our Work.
Passion is what drives us to deliver amazing results. We believe in the work we do and trust in our team to execute on their goals. We applaud people kicking ass and recognize individual and team contributions. We rally around our mission and when everyone is excited and working together towards the same goal, the results are amazing.
Listen to Our Customers.
The development of our product has been guided, in large part, by our customers. They continue to feed us ideas, and we listen. We take all their ideas, discuss them as a team, and execute on the ones that make the most sense for the most amount of users. We view our customers as partners working collaboratively to deliver the best product possible.
Never Stop Learning.
We believe in continuous improvement and seek to always be growing both as individuals and as a team. There are always new skills to learn and techniques for us to adopt to perform our work more efficiently and with better results.
You Can't Boil the Ocean.
Every day at JobTread we see endless opportunities to improve the way the construction industry operates. Building a business is a marathon, not a sprint. It's the blocking and tackling day to day that makes us successful and we understand that proper focus is necessary to achieving our goals.
Under-Promise and Over-Deliver.
Our reputation in the marketplace is everything. The worst thing we can do is promise something and then fail to deliver. It's the quickest way to jeopardize our reputation and lose customers. We are very focused on setting expectations we are confident we can deliver on while delivering some unexpected surprises along the way.
Embrace Change.
Change is the only thing you can be certain will occur and we embrace it. Change is what moves us forward. We have to be agile and responsive across all areas of the team and that happens through strong communication and collaboration. We continuously look for new ways of approaching problems to find solutions.
What We Do
We provide software that guides builders and contractors through the entire construction process. Our goal is to help you conquer the chaos that comes with owning a construction business. From pre-construction through project completion, all your jobs are managed in one place, giving you more time to focus on what matters most.
Get More Info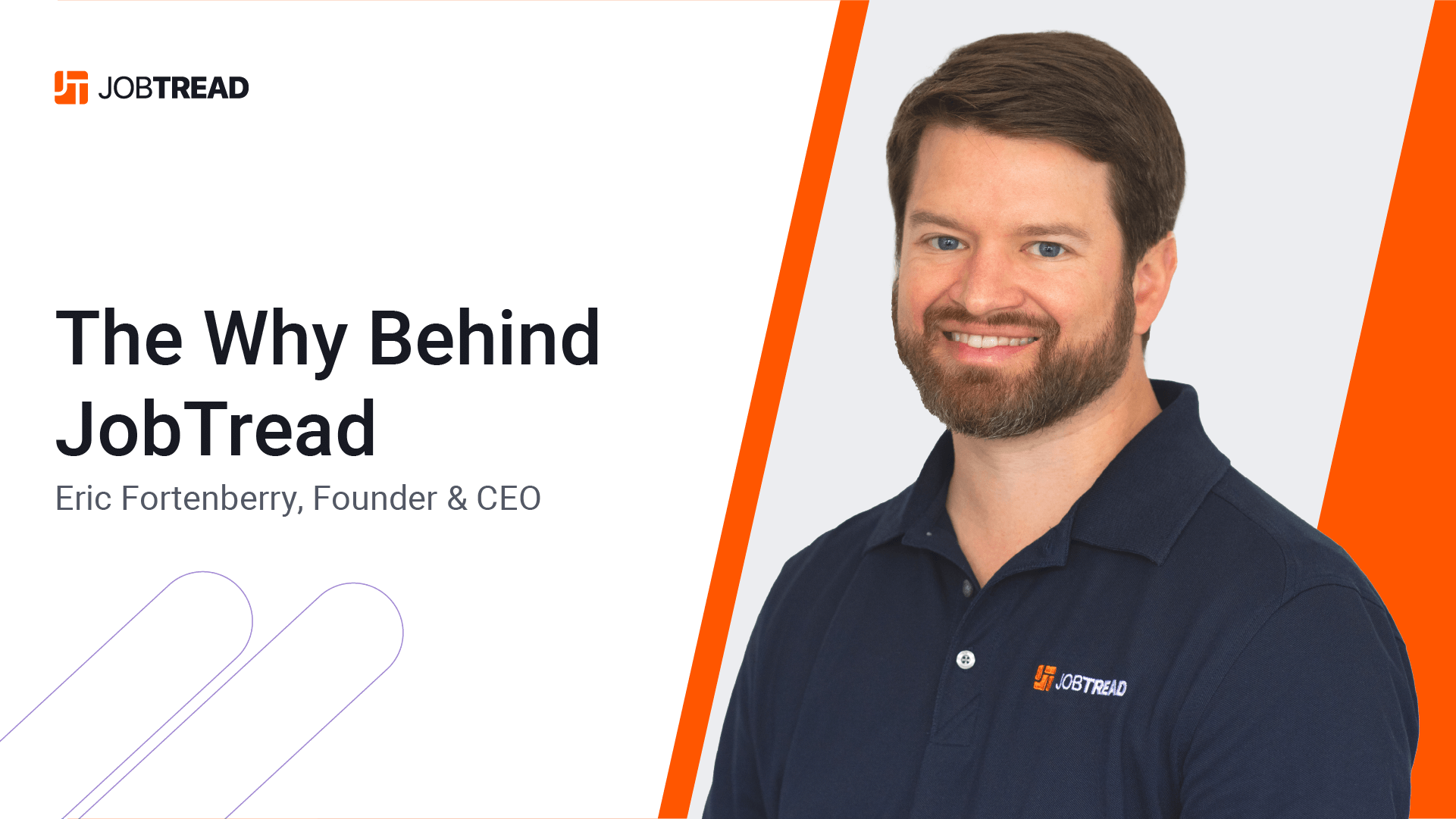 Who We Help
From homebuilders to specialty contractors, JobTread helps small to mid-size construction companies throughout the US and internationally. Our relationship with our customers is more than just a transactional exchange, they are our partners who help us develop the best product for the industry.
Don't see your industry here?
Contact us
to see if JobTread would be a good fit for your company.
Our customers love JobTread! But don't just take our word for it.
Rated 5 Stars on Capterra for Ease of Use, Customer Service, and Value for Price!
Oscar Lazos III
Major League Home Services
"
I used to spend 2-3 hours trying to create a professional proposal. Now that I have JobTread, it only takes 5-10 minutes to put a highly professional proposal together. It has been amazing.
"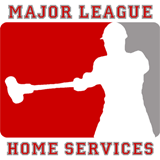 Matt Hankins
Hankins Decks, LLC
"
The customer service that I've received has been absolutely top notch! They have gone above and beyond what I'd ever expect from a software company, and have helped walk me through every question or concern I have.
"

Brian Wymer
JB Contracting
"
I use the estimating and budgeting templates for my rebuild projects and it is easy to customize them for any future estimates. I also like that the customers can review and suggest changes to my estimates.
"