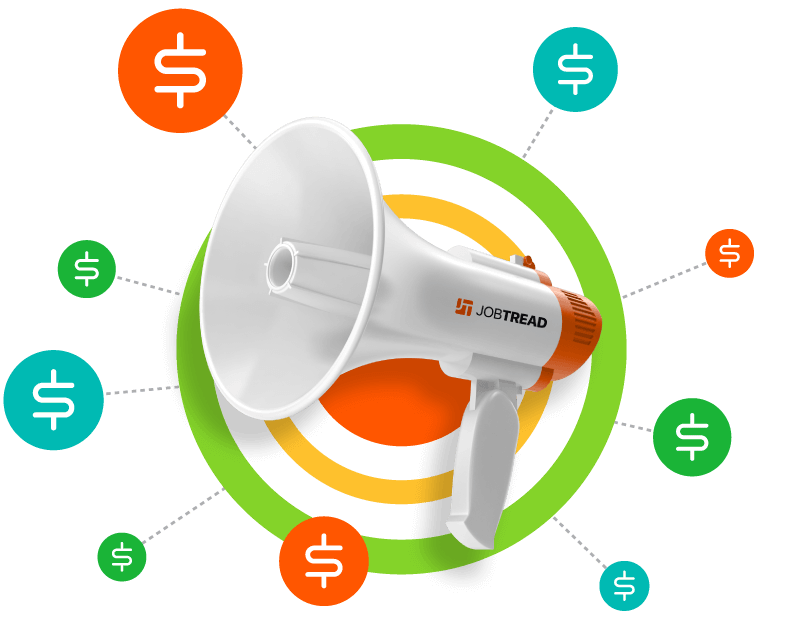 JobTread Referral Program
Earn a 10% Referral Commission
Recommend JobTread to friends and business associates and get paid. Apply to become a Referral Partner today.
Apply Today
Overview
JobTread's referral program is open to all active JobTread customers and other approved parties ("Referral Partners"). Active JobTread customers can refer prospects by recommending JobTread to friends or business associates who could benefit from using JobTread. Simply provide a custom referral link to the prospect which can be found in your JobTread portal under "Referral Link". Non-JobTread customers can seek approval to participate in the program by filling out the application form on this page or contacting: marketing@jobtread.com.
Commissions
Referral Partners earn a 10% commission based upon JobTread's revenue from the referred customer for that customer's first twelve months of subscription. The commission is earned when JobTread receives the customer's payment. Commissionable revenue excludes non-revenue items such as collection of sales taxes. Refunds paid to customers and promotional discounts reduce the commissionable revenue. Commissions earned are aggregated by calendar quarter and are paid within fifteen days of the end of each quarter, along with a statement detailing the commission calculation.
General Terms
Referral Partners are not employees or contractors of JobTread Software, LLC. (or their immediate family) and have no authority to bind or represent JobTread Software, LLC.
Referral Partners are responsible for all taxes on commissions.
JobTread will not be obligated to pay referral commissions on their pre-existing customers.
JobTread Software, LLC. reserves the right to withhold commissions if Referral Partners are acting in bad faith or damaging the reputation of JobTread. For example, mass distribution of referral links, spamming, providing misleading information, and posting referral codes to coupon or deal websites are not permitted. Please contact marketing@jobtread.com if further clarification is needed.
The Referral Program is subject to change or end at any time and without notice. Any commissions earned up to the date of change or end will be paid as provided herein.