Time Tracking Software
Time Tracking for Construction
It's never been easier to track, view, manage, and report on employee time. Simple for your field crew to use. Easy for your office team to review and approve.
Request a Demo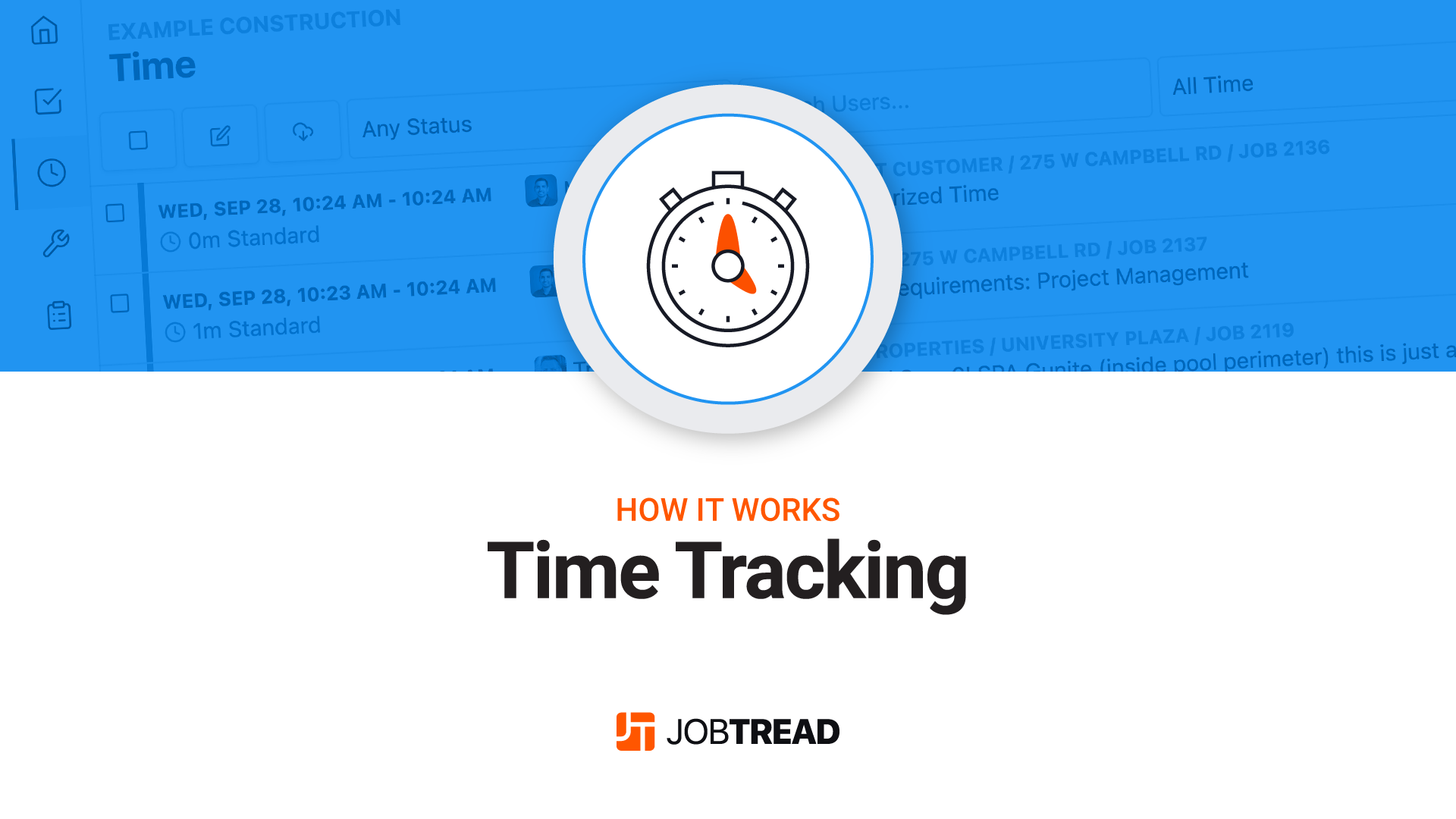 Level Up Your Time Tracking.
JobTread offers an easy-to-use and fully integrated time tracking feature that construction crews love. Timesheet headaches are finally over. Our time clock feature eliminates complicated spreadsheets and other third party timesheet apps by bringing your time tracking and all your other important project related data into one place.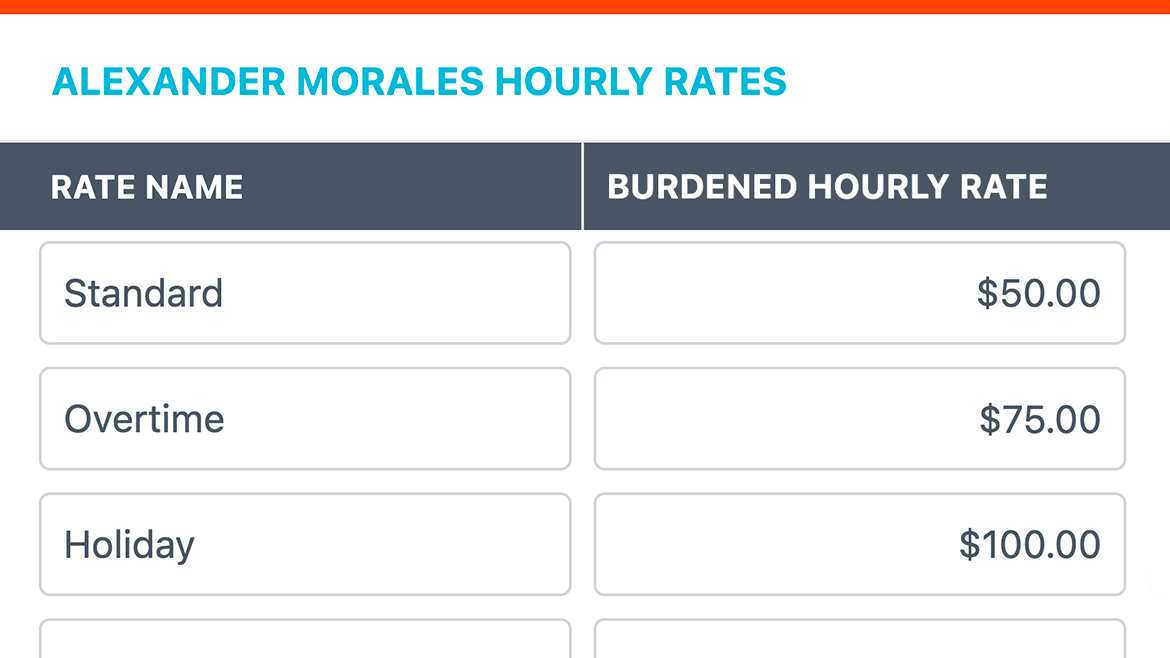 Set Hourly Rates for Employees
Have different rates for different types of work or for different employees? We have you covered.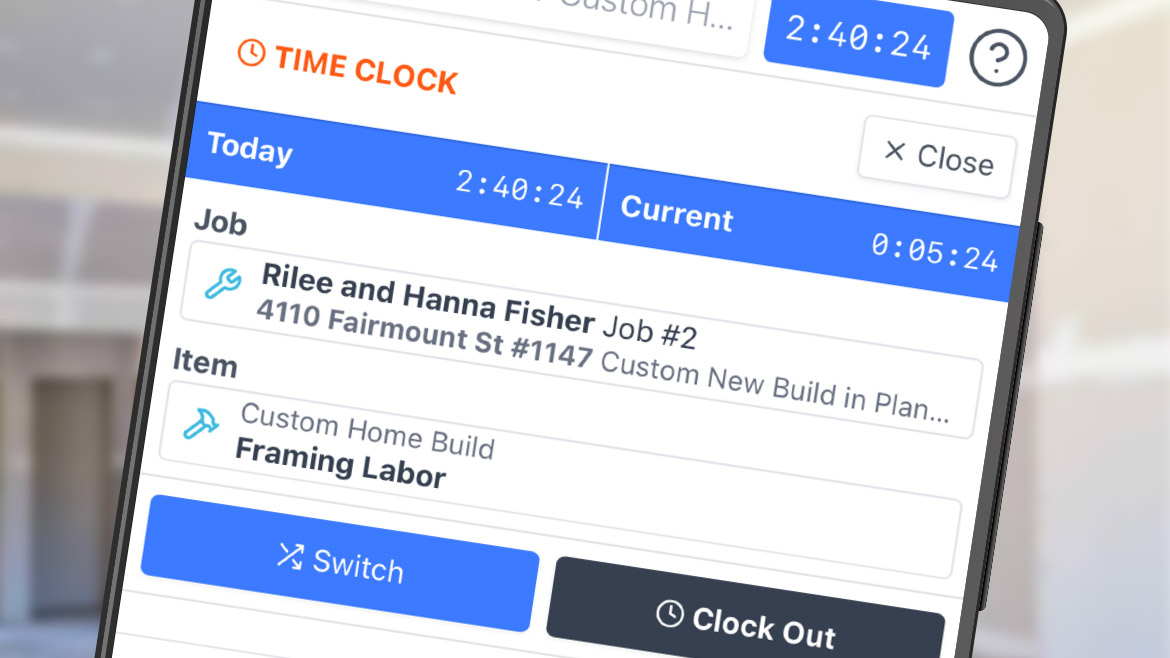 Clock In & Out from the Field
Easily clock in/out, view the geo-location on a map, and quickly switch between tasks throughout the day.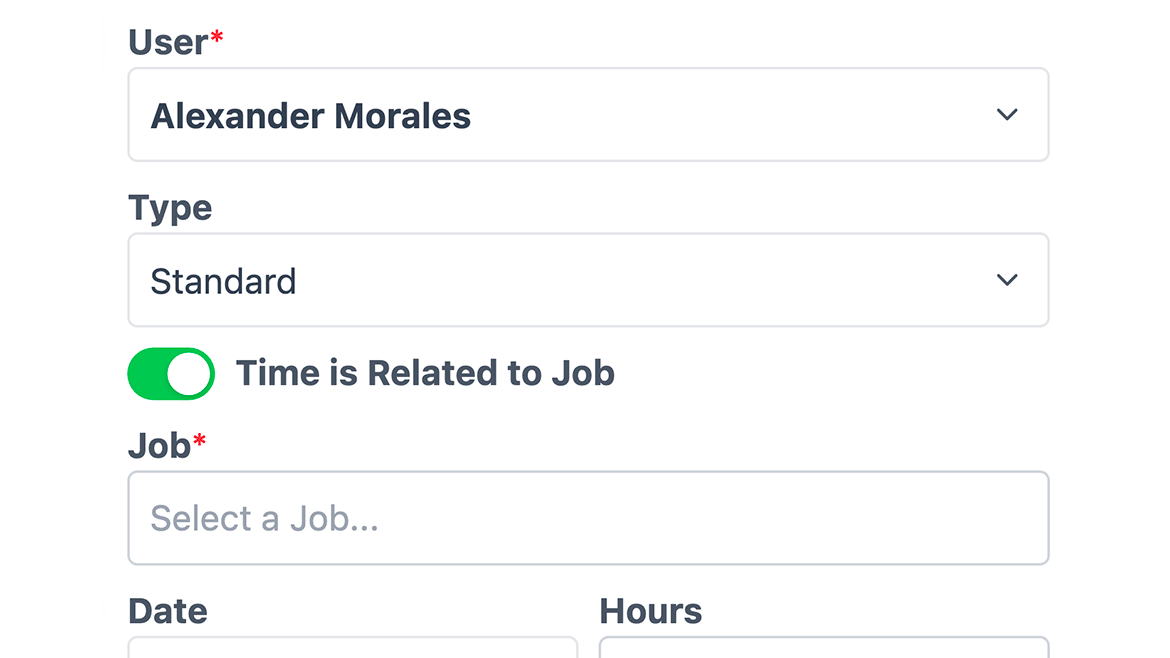 Manually Add Time Entries
Did someone forget to clock in/out? No problem. Anyone with permission can manually enter time on their behalf.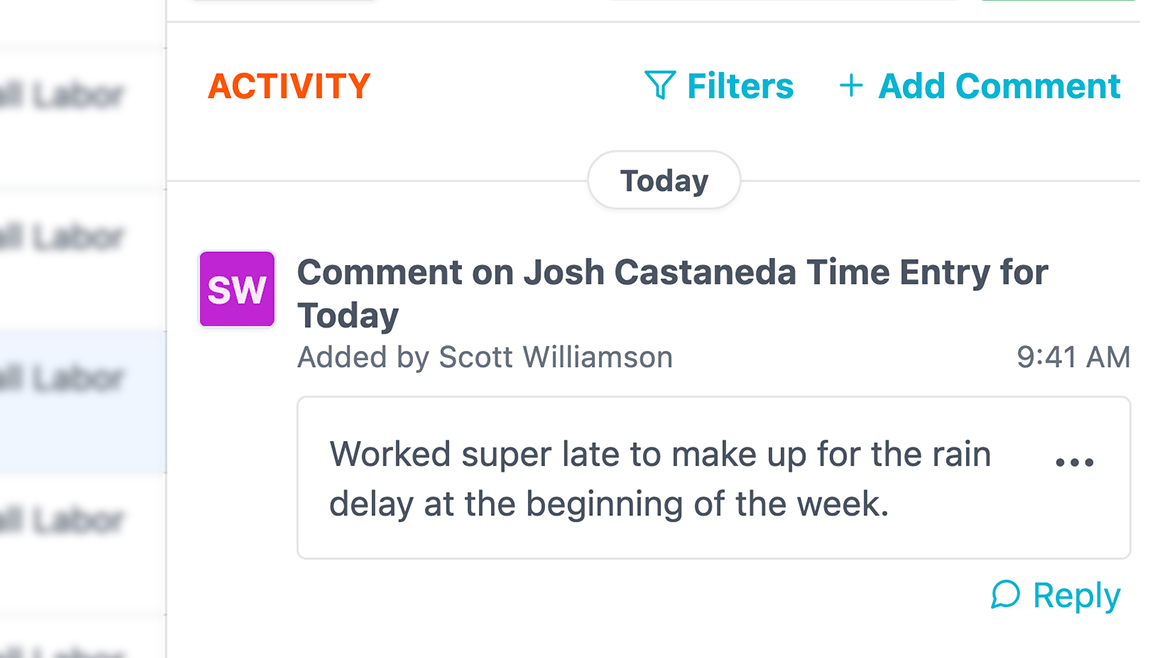 Take Notes on Each Time Entry
Leave detailed notes about status updates and issues, or even have a back and forth with your approver.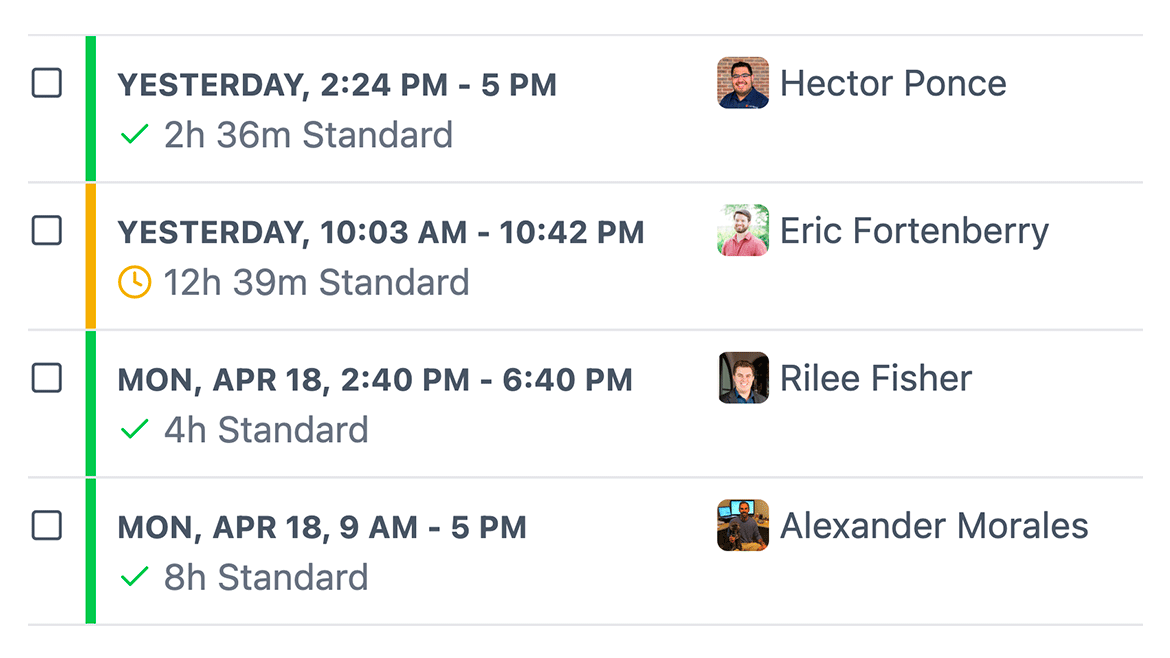 Approve Employee Time
Track who's clocked in or out at any time and quickly review/approve all pending time entries.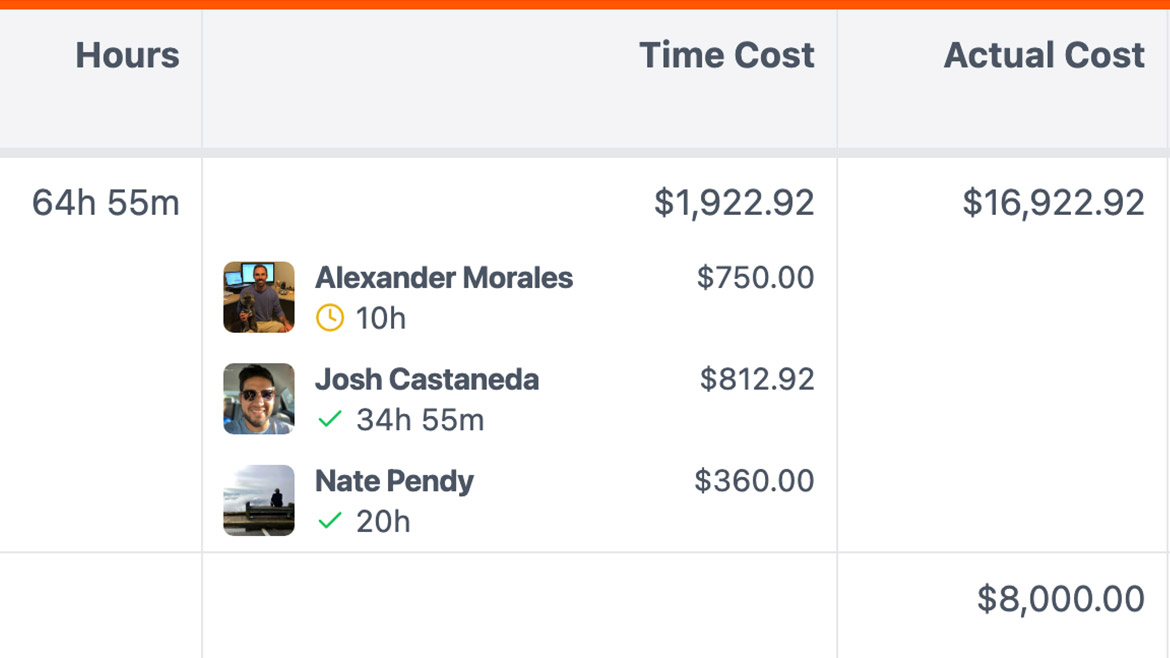 Improve Job Costing
Hours and time costs will be displayed directly on the appropriate line items in your budget for more accurate job costing.
Sync Time Entries with
QuickBooks
JobTread will automatically push approved hours into QuickBooks Time Activities, making it easy to run payroll. Learn more about our QuickBooks Online and QuickBooks Desktop integrations.
Our customers love JobTread! But don't just take our word for it.
Rated 5 Stars on Capterra for Ease of Use, Customer Service, and Value for Price!
Oscar Lazos III
Major League Home Services
"
JobTread has increased my efficiency. I was using tons of programs to manage my business before. Now, I am able to do everything in one place, so it's super easy. I love it.
"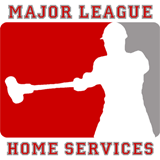 Mark Redman
Lightpoint Designs
"
Our previous system was difficult for all my team members to use. With JobTread, I am seeing higher employee and customer usage. JobTread is just more logical and simple for everyone.
"

Johnny Gray III
D&J Development
"
JobTread allows us to be able to be completely virtual, since we have all of our stuff in one place and we can access it from anywhere.
"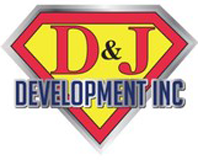 Ready to take your business to the next level?
Explore it for yourself or let one of our knowledgeable staff members show you how.