Vendor & Subcontractor Management
Simplify Vendor & Subcontractor Management
Cut down administrative burden with a more reliable, streamlined, and transparent way to collaborate on your projects and manage your subs/vendors in real-time.
Get a Demo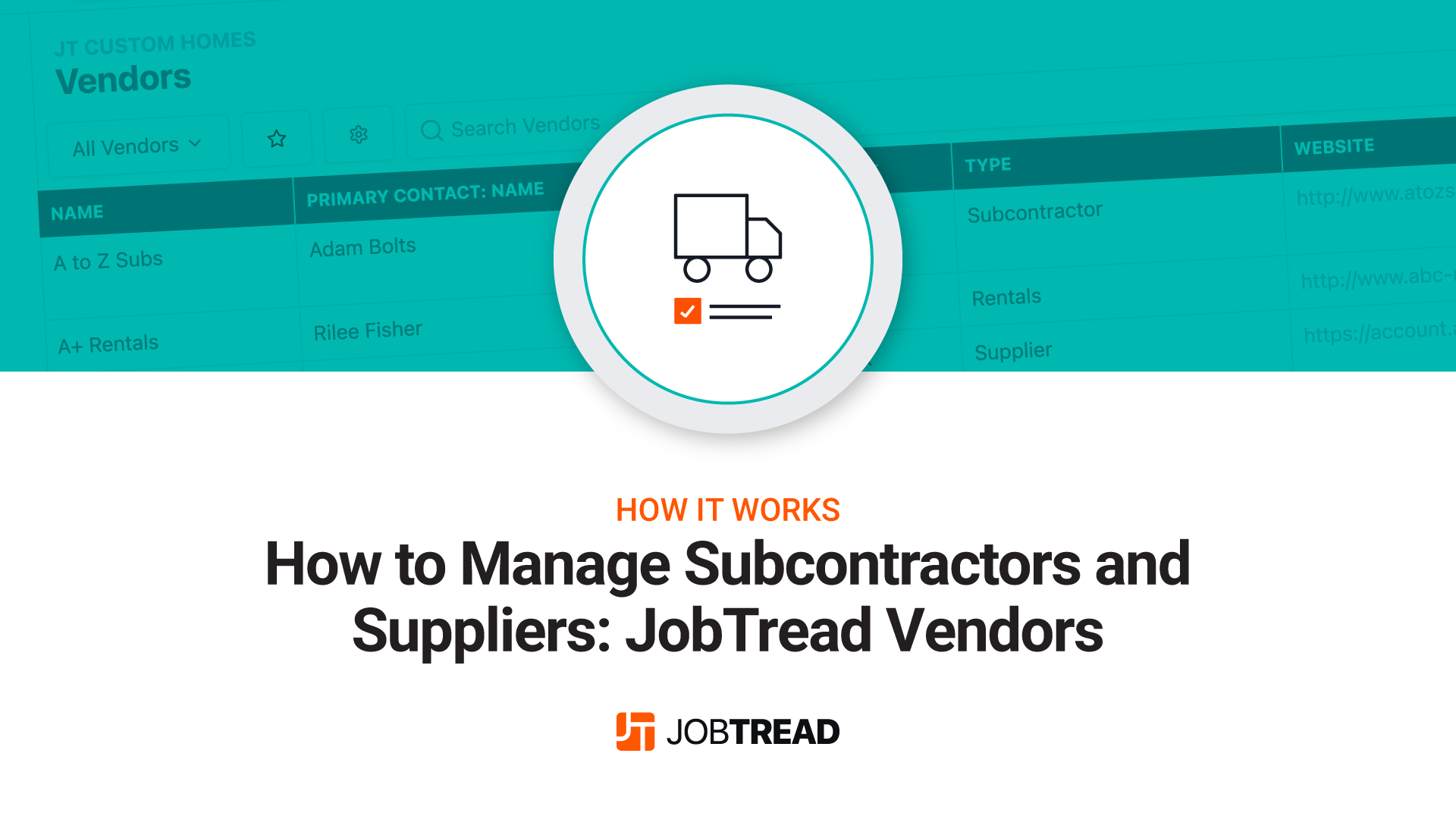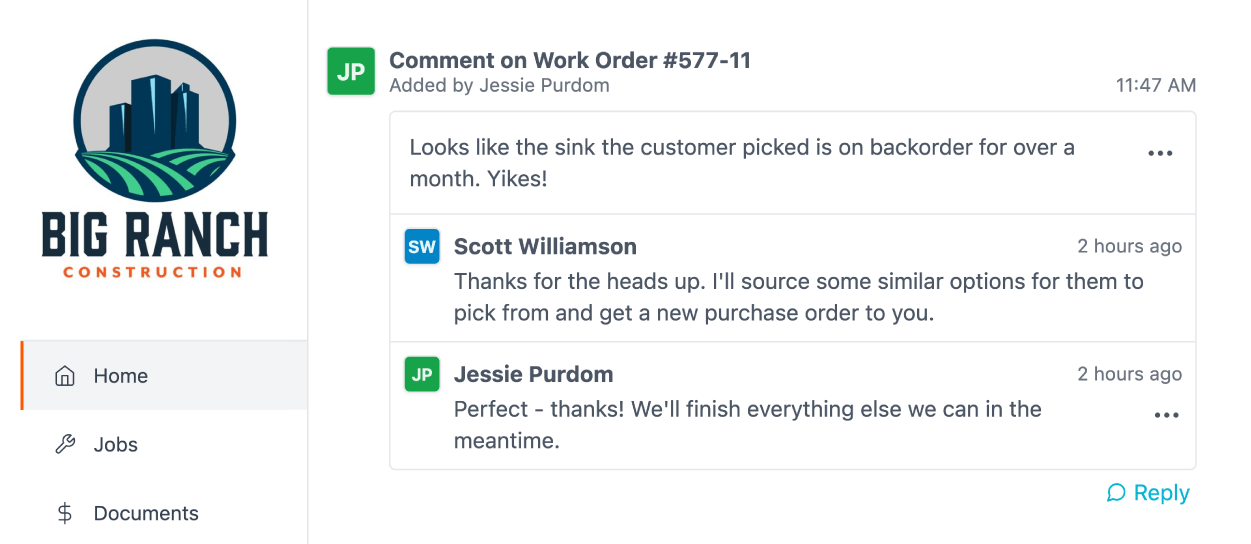 Improve Project Communication
Create a centralized resource to keep you and your subs on the same page, communicate project changes, and dramatically reduce costly mistakes as a result of miscommunication.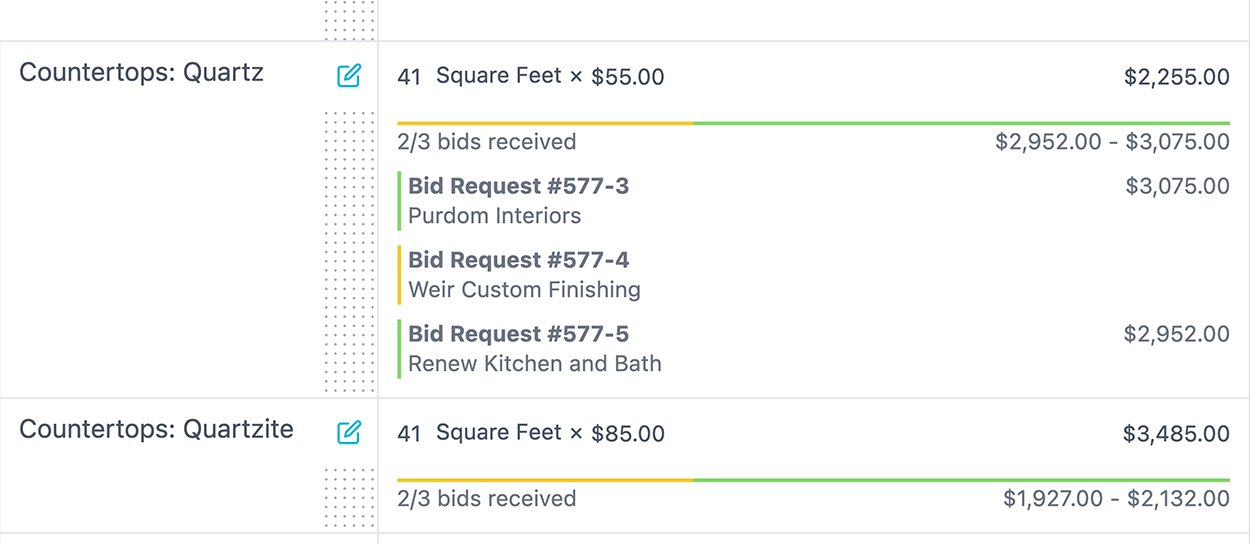 Steamline Bid Requests
Digitally collect vendor and subcontractor bids while automatically tracking costs for each item so you always have the most accurate and up-to-date costs for your jobs.
Send POs and Work Orders
Convert bids into POs and work orders with one click, then send them to your suppliers and subcontractors for acceptance and eSignatures.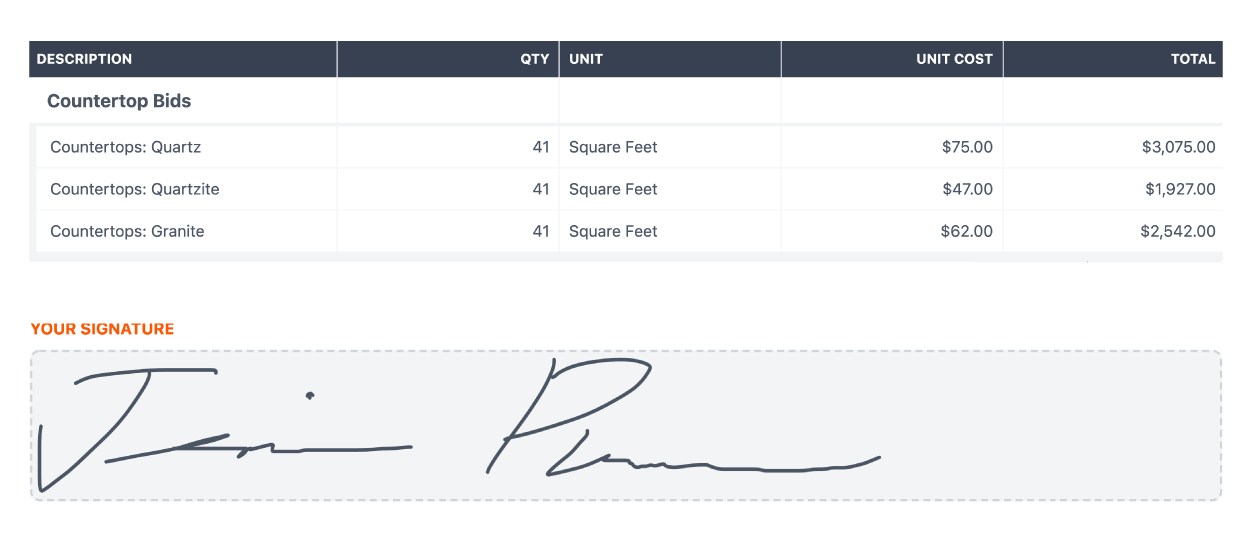 Collect eSignatures
Digitally execute agreements and payment terms with vendors to turn your documents into signed contracts.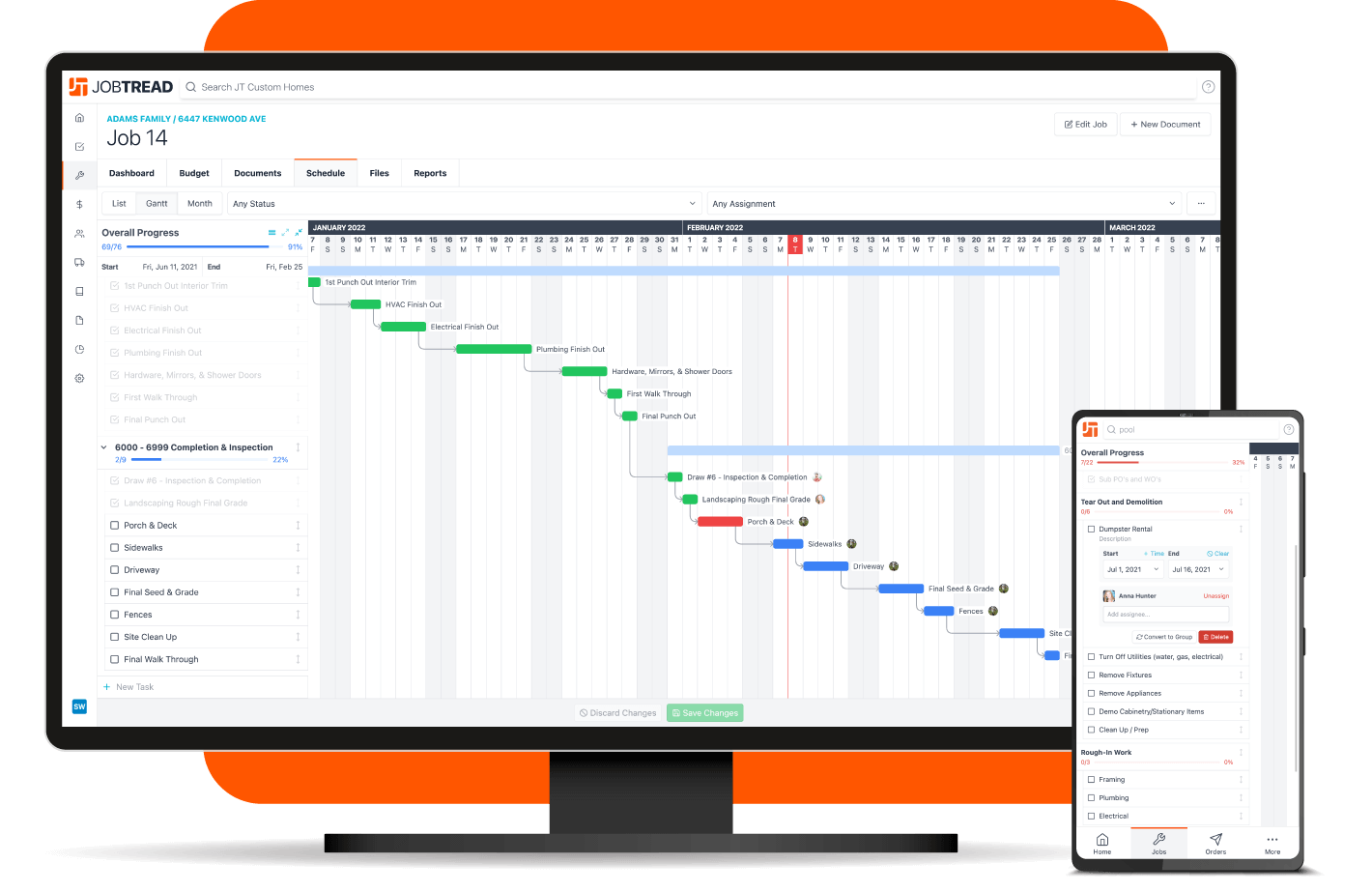 Manage Tasks & Scheduling
Assign tasks with due dates and create a shared calendar for your project teams so you can monitor progress, stay organized, and keep your projects moving. Read more about tasks and scheduling »
"I have worked with some of the most popular software companies out there. They are happy to take your money and explain how to use their system 'Their Way'. JobTread has done a great job of seeing things through the eyes of a contractor."
-Tony Elliott, Roseville Kitchen & Bath
My clients really appreciate the professional format of my documents. They like how clean they look and they can easily find the information they need.

- AJ Wehner,

AW Squared Construction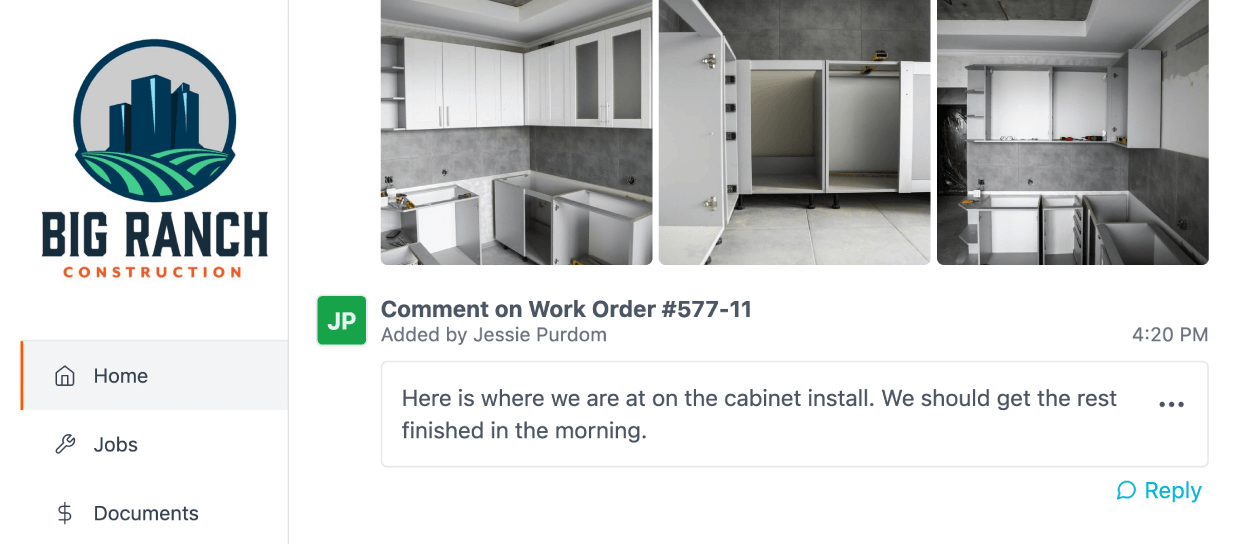 Share Photos, Videos, and Daily Logs
View a real-time activity feed for all your jobs and create a central location to share progress updates. Review photos, ask questions, and share comments.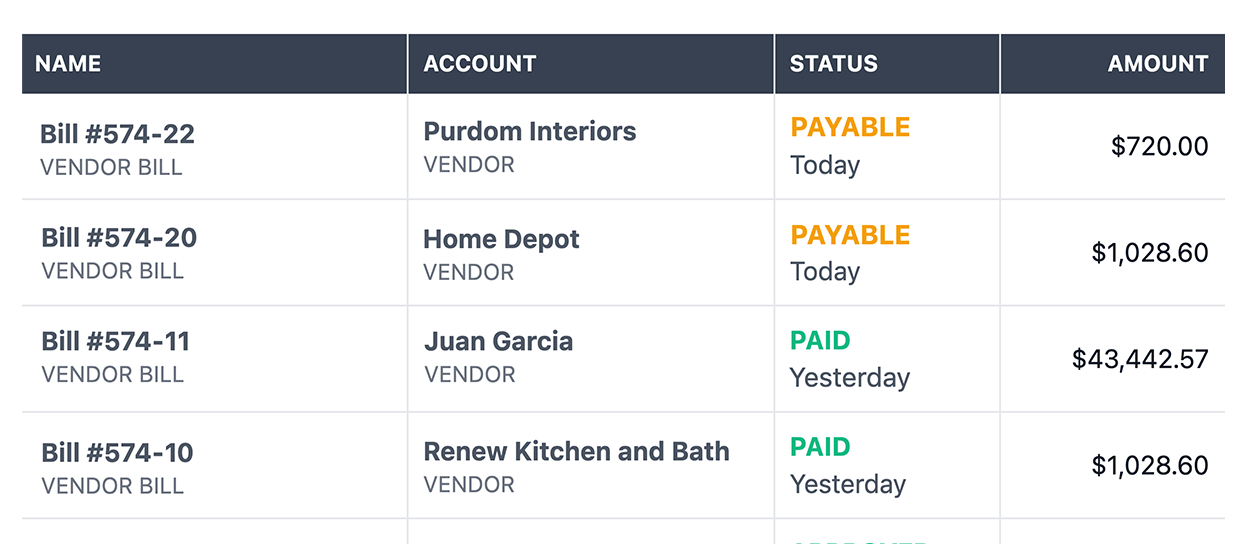 Stay on Top of Your Payables
Ensure everyone is on the same page regarding project costs, deadlines, due dates, and any outstanding bills.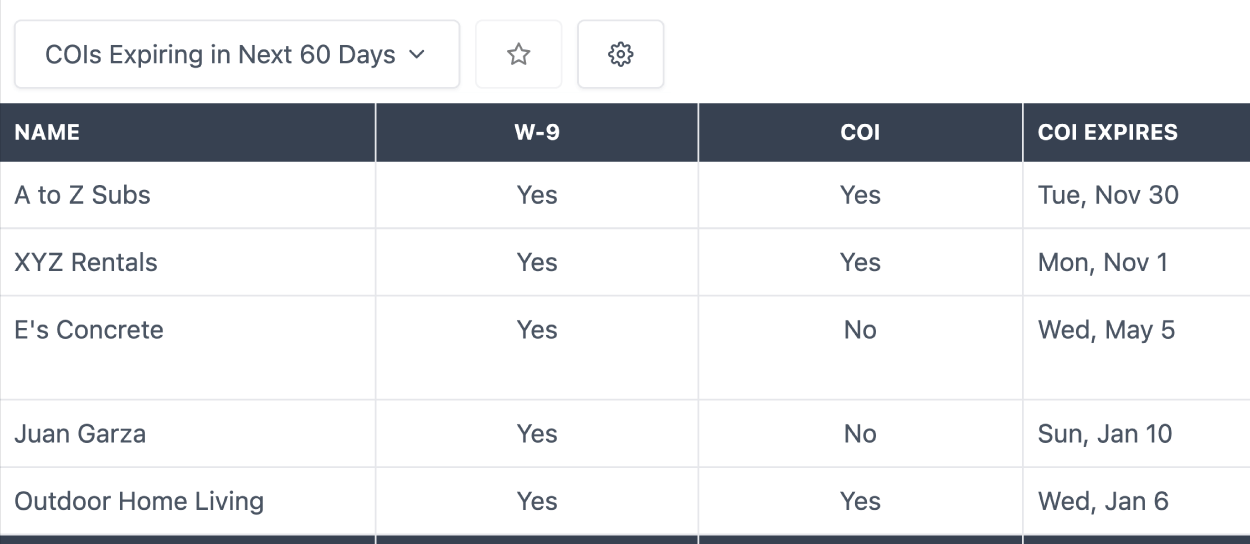 Maintain Vendor Compliance
Maintain compliance and mitigate risk by tracking certificates of insurance (COIs) and licenses for all vendors and subs.
Ready to see it in action?
Sign up for a personalized demo to see how JobTread will improve the way you manage your builds.
Our customers love JobTread! But don't just take our word for it.
Rated 5 Stars on Capterra for Ease of Use, Customer Service, and Value for Price!
Monick Gandhi
Dazzling Homes Corp
"
Our previous software required subcontractors and customers to download apps and be tech-savvy to use it. JobTread relieves that burden because it doesn't require customers and subcontractors to download anything. It is easy for them to use.
"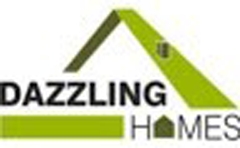 AJ Wehner
AW Squared Construction
"
My clients really appreciate the professional format of my documents. They like how clean they look and they can easily find the information they need.
"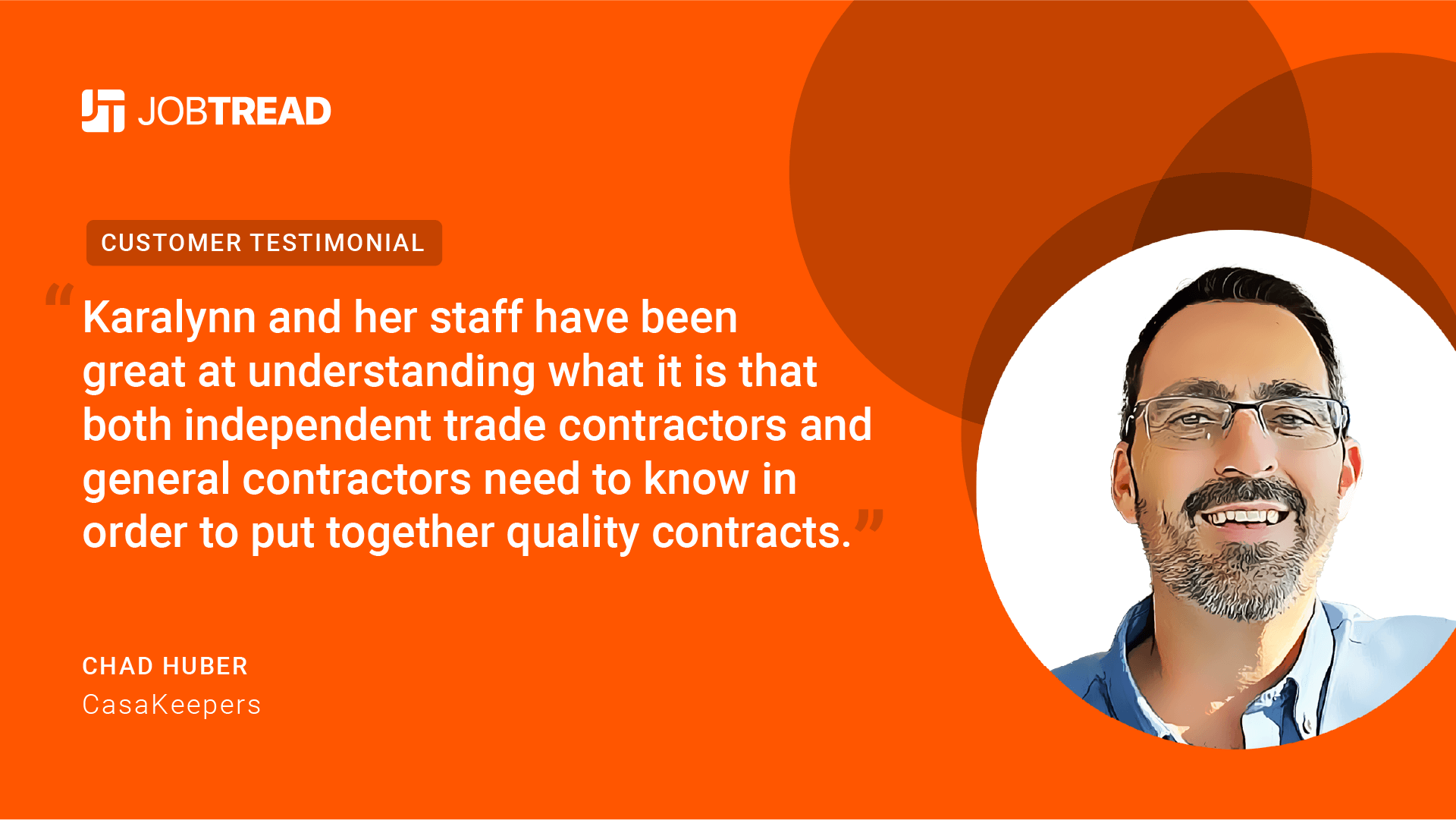 Our new and existing clients noticed a huge difference when we launched JobTread. They told me that the format looks more professional, the communication is a lot better, and the documents are easier to read.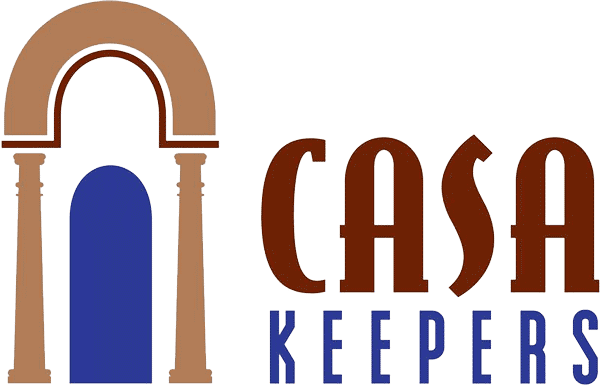 FAQs
What is a portal?
The "Portal" is an authenticated web page viewable by your vendors and subcontractors when they click the link that is emailed to them after you send them Job Documents via JobTread.
How do vendors and subcontractors access the portal?
The portal links are automatically generated and unique to each vendor based on the email address you use to send their job documents. This makes it easy for them to simply click a button in the email without having to create a username and password.