Integrate with QuickBooks Online
Integrating JobTread and QuickBooks Online makes both platforms work better for you.
We offer a best in class integration, giving everyone on your team access to the most accurate and up-to-date financial information for all of your jobs at all times.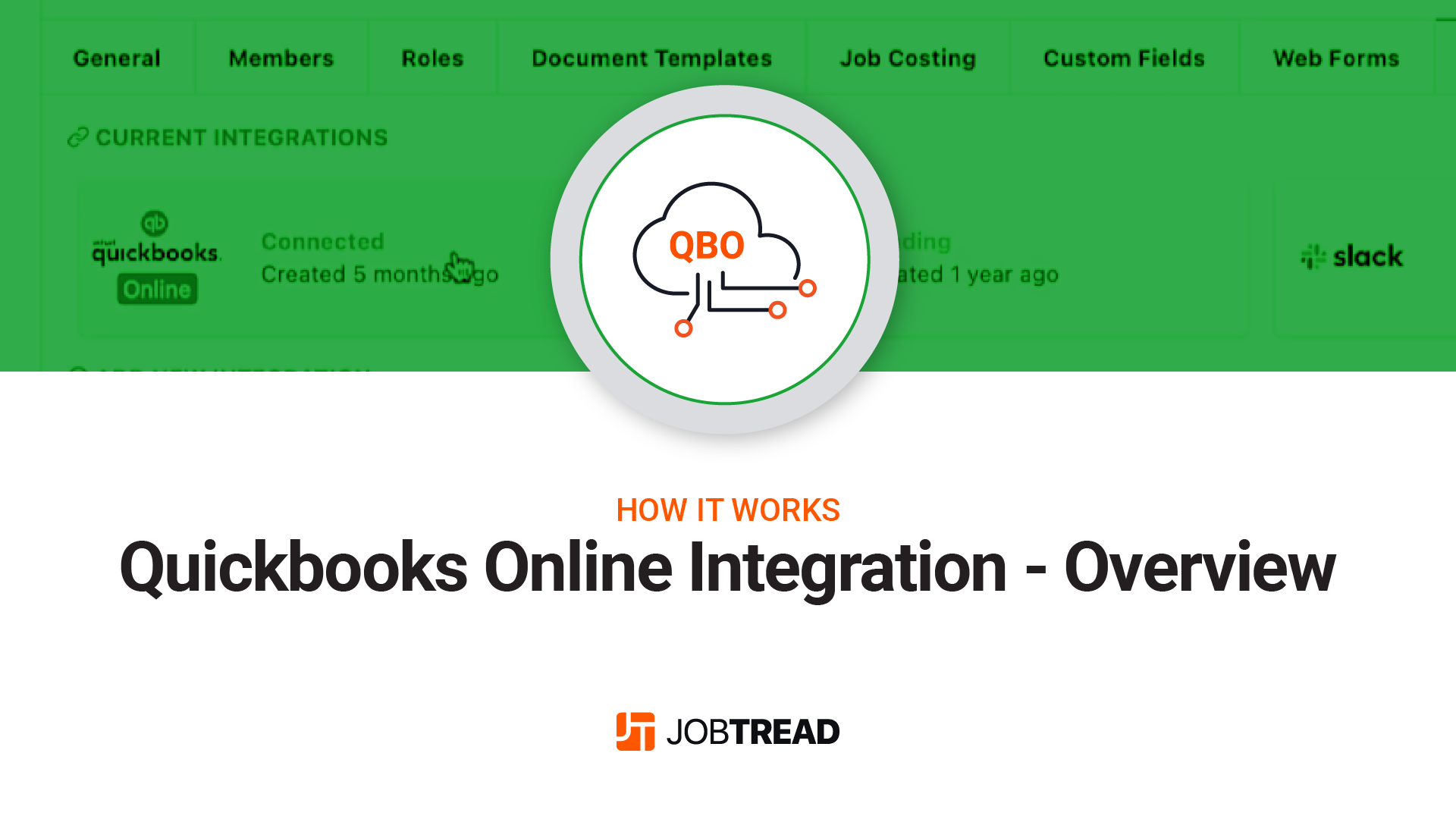 Eliminate Double Entry

No more double entry of invoices, bills, payments, customers, vendors, and more.

Keep your Data In Sync

Two-way sync keeps your most important data up-to-date between both platforms in real time.

Spend Less Time On Busy Work

Refocus your time on winning more jobs, helping more customers, and making more money.

Unlock Financial Insights

Get more complete understanding of your sales, job costs, and profits.
Cost & Time Savings
By integrating JobTread and QuickBooks, you can help your team be more efficient, grow your business without needing to hire more admin staff, and avoid the all too common double payments, overpayments, and missed payments.
Potential Weekly Savings
Bookkeeper
Reason: less double entry and reconciliation
Reason: less double entry and reconciliation
Controller
Reason: less oversight of bookkeeper
Reason: less oversight of bookkeeper
Project Manager
Reason: Easy to find information and faster decision making
Reason: Easy to find information and faster decision making
How the QuickBooks Online Integration Works
Looking for a QuickBooks Desktop Integration? We do that too!
See how »
Customers & Locations
Customers
Invoice Payments
Invoice Payments
Bill Payments
Bill Payments
Cost Codes
Products / Services
Time Entries
Time Activities
Data push from JobTread
Data pushed both ways
Data push from QuickBooks
Ready to take your business to the next level?
Explore it for yourself or let one of our knowledgeable staff members show you how.
Save 30% on
QuickBooks Online
JobTread has teamed up with QuickBooks, the industry-standard for accounting software for small and medium-sized businesses. It's built to manage income and expenses while giving you a complete view of your business finances. Save yourself time and efficiently manage all of your jobs, with QuickBooks Online. Read more »
Not a QuickBooks Online customer?
As a QuickBooks Solution Provider Partner, JobTread Pros can now save 30% for the first 12 months on any QuickBooks Online product purchased through the link below.
We recommend the QuickBooks Online Essentials or higher plan with Payroll Core.
Sign Up for QuickBooks