Press Release May 23, 2023
JobTread Surpasses $1 Billion Mark in Construction Jobs Managed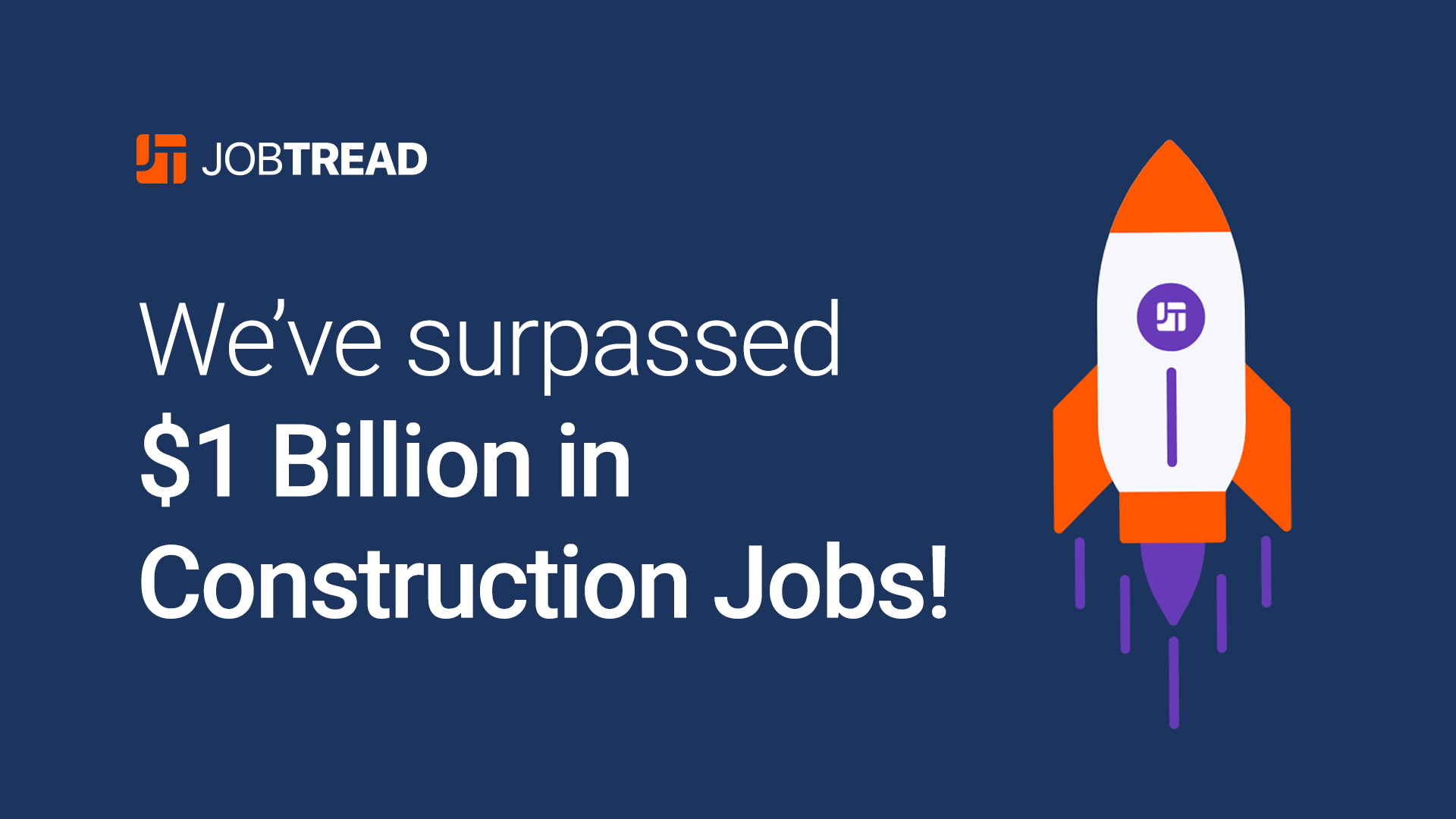 Dallas, TX | May 2023
JobTread, a leading provider of cloud-based construction management solutions, proudly announces a remarkable milestone: the management of over $1 billion in construction jobs via its platform as of this month.
Since its inception, JobTread has been dedicated to streamlining the complexities of construction projects, providing a seamless and efficient platform for businesses to manage and monitor construction jobs. This latest achievement is a testament to JobTread's commitment to empower the construction industry with cutting-edge digital solutions.
"Surpassing the $1 billion mark is a significant achievement that underscores the value our platform brings to the construction industry," says Eric Fortenberry, Founder & CEO of JobTread. "We are committed to continue offering innovative tools and comprehensive solutions that allow our customers to manage their projects more effectively and efficiently."
JobTread's innovative platform has revolutionized how construction jobs are managed, allowing businesses to monitor project progress, track expenses, manage teams, and provide unparalleled customer service. The user-friendly interface combined with robust project management tools have positioned JobTread as the go-to solution for construction businesses around the globe.
As JobTread looks ahead, the focus remains on continually enhancing its platform and broadening its offerings. In response to growing customer demands, JobTread plans to roll out new features that will further simplify project management and drive operational efficiencies.
---
About JobTread
JobTread provides end-to-end construction management software to help jobs based businesses more efficiently manage all of their processes, from pre-construction through to project completion. The platform creates a central location to manage jobs, teams, schedules, documents, photos, finances, customers, vendors, sub-contractors, and more all in one place. Its budget-first approach creates financial transparency at every stage of a project, mitigating risk and ensuring the project stays on time and on budget. Get organized, complete your projects on time, and increase your profits with JobTread.
To learn more about JobTread, visit www.jobtread.com or call 972-388-1001.
Follow JobTread online:
Facebook: www.facebook.com/JobTread
Instagram: www.instagram.com/jobtread
YouTube: www.youtube.com/jobtread
Twitter: @JobTread
LinkedIn: www.linkedin.com/company/jobtread

---
Take your business to the next level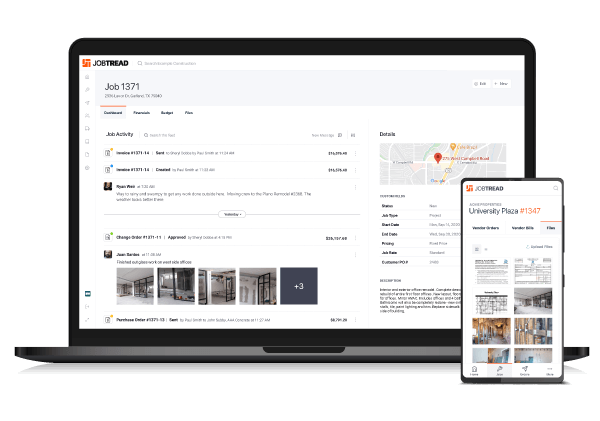 We'd love to show you how JobTread can help you maximize your potential, and increase your profits. Schedule a demo today!
Contact
Taylor Crosby
JobTread Software
12750 Merit Dr #950
Dallas, TX 75251