Press Release September 1, 2022
JobTread Software Partners with The Cromeens Law Firm, Merging Tech and Law for the Advancement of the Construction Industry
The partnership brings together industry leaders in construction management software and custom legal contract creation to make it easier for contractors to legally protect themselves while running their businesses.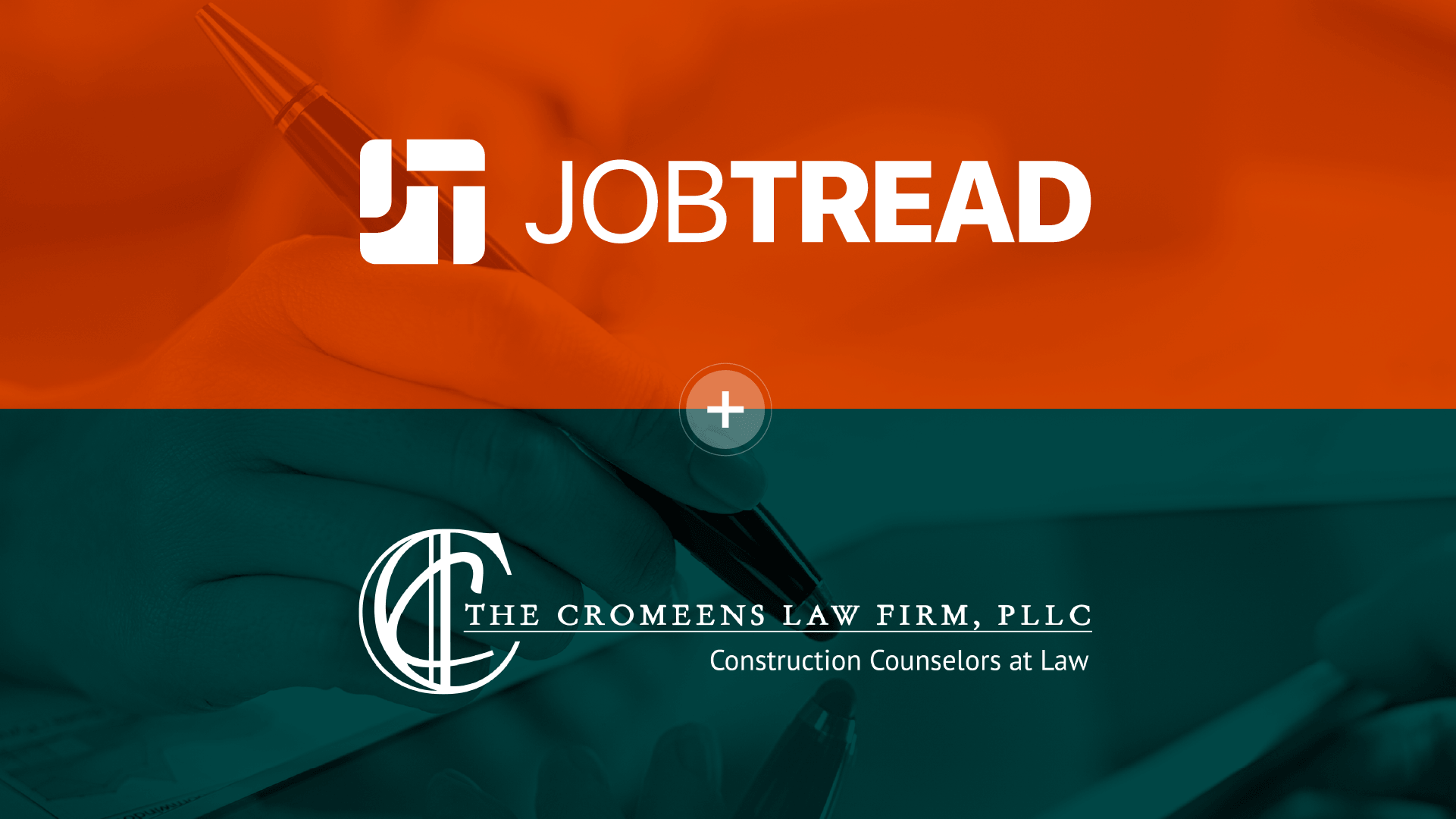 Richardson, TX | September 2022
Acclaimed construction management software, JobTread, has joined forces with national construction contract leader, The Cromeens Law Firm, to offer superior legal protection for construction businesses and independent contractors across the country.
Construction business owners can now easily connect with a trusted legal team to create custom contracts that protect their business. All legal documentation shared with customers and vendors through JobTread will be approved by a construction attorney, legally viable, and signed electronically.
"For the first time in the construction industry, contract creation and project management is fully integrated into an all-in-one software that keeps contractors organized and streamlines their business," states Karalynn Cromeens, Owner & Manager of The Cromeens Law Firm. "Through this collaboration, JobTread users will have access to dependable contract creation services, exclusive discounts, and, most importantly, the convenience of having all of this in one user-friendly system!"
Three different contract options will be available for purchase in JobTread:
Residential Remodel/Repair Contract – This contract is ideal for residential contractors that are on the job a week or longer and will be collecting milestone payments. It includes legal language for your proposal, change orders, and invoices. This contract is specifically for pre-existing residential properties.

Residential Terms & Conditions – This contract is ideal for residential contractors that are on the job less than a week and collect 2 payments or less (i.e. deposit plus a final payment). This agreement is shorter and typically used for handyman or minor service/repair work. This contract is specifically for pre-existing residential properties.

Master Subcontract – This contract is ideal for anyone hiring another contractor to do work on a project where they are the general or originating contractor. It is signed once by each subcontractor/vendor and includes all the important information pertaining to your working relationships such as insurance, indemnity, and warranties. The contract includes legal language for your bid requests, purchase/work orders, and vendor bills.
Contracts will be custom created for each business and include two attorney consultations. Once the contracts are approved, the language will be added to the correct documents in JobTread and ready for use on upcoming projects. Contracts are state-specific and will include any required legal language pertaining to each state's construction and lien laws.
Eric Fortenberry, Founder & CEO of JobTread, remarks "JobTread is proud to have established a partnership with The Cromeens Law Firm to help our customers be better protected should legal disputes arise. The partnership makes it easier than ever for JobTread customers to secure legally-sound contracts that tie directly into the documents they are already creating in JobTread."
All The Cromeens Law Firm contracts purchased through JobTread include a 10% discount off the standard rates as well as a 5-business day turnaround guarantee.
Learn more about this partnership »
---
About JobTread
JobTread provides end-to-end construction management software to help jobs based businesses more efficiently manage all of their processes, from pre-construction through to project completion. The platform creates a central location to manage jobs, teams, schedules, documents, photos, finances, customers, vendors, sub-contractors, and more all in one place. Its budget-first approach creates financial transparency at every stage of a project, mitigating risk and ensuring the project stays on time and on budget. Get organized, complete your projects on time, and increase your profits with JobTread.
To learn more about JobTread, visit www.jobtread.com or call 972-388-1001.
Follow JobTread online:
Facebook: www.facebook.com/JobTread
Instagram: www.instagram.com/jobtread
YouTube: www.youtube.com/jobtread
Twitter: @JobTread
LinkedIn: www.linkedin.com/company/jobtread

---
About The Cromeens Law Firm
The Cromeens Law Firm, PLLC, is a full-service construction law firm for contractors and material suppliers that has been delivering exceptional personalized representation since 2006. Serving clients nationwide, our highly experienced attorneys focus on construction, business, and collection-related cases. The Cromeens Law Firm's mission is to reduce the fear and uncertainty contractors face when it comes to construction contracts, liens, collections, and litigation. We believe firmly in helping our clients legally protect themselves and their businesses upfront so that they can prevent expensive litigation later.
To learn more about The Cromeens Law Firm, visit www.thecromeenslawfirm.com or call 713-715-7334.
Follow The Cromeens Law Firm online:
Facebook:www.facebook.com/cromeenslawfirm
Instagram:www.instagram.com/cromeenslawfirmpllc
Twitter:@cromeenslawfirm
LinkedIn:www.linkedin.com/company/the-cromeens-law-firm
---
Take your business to the next level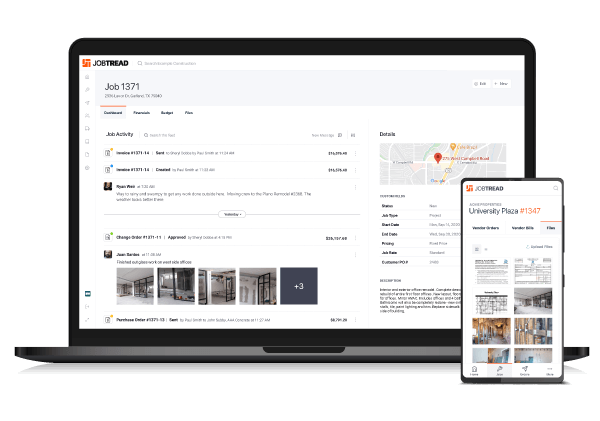 We'd love to show you how JobTread can help you uncover these insights, maximize your potential, and take your business to the next level.
Contact
Taylor Crosby
JobTread Software
12750 Merit Dr #950
Dallas, TX 75251