Press Release June 12, 2023
JobTread Software Announces Office Relocation to Dallas, Texas to Accommodate Rapid Growth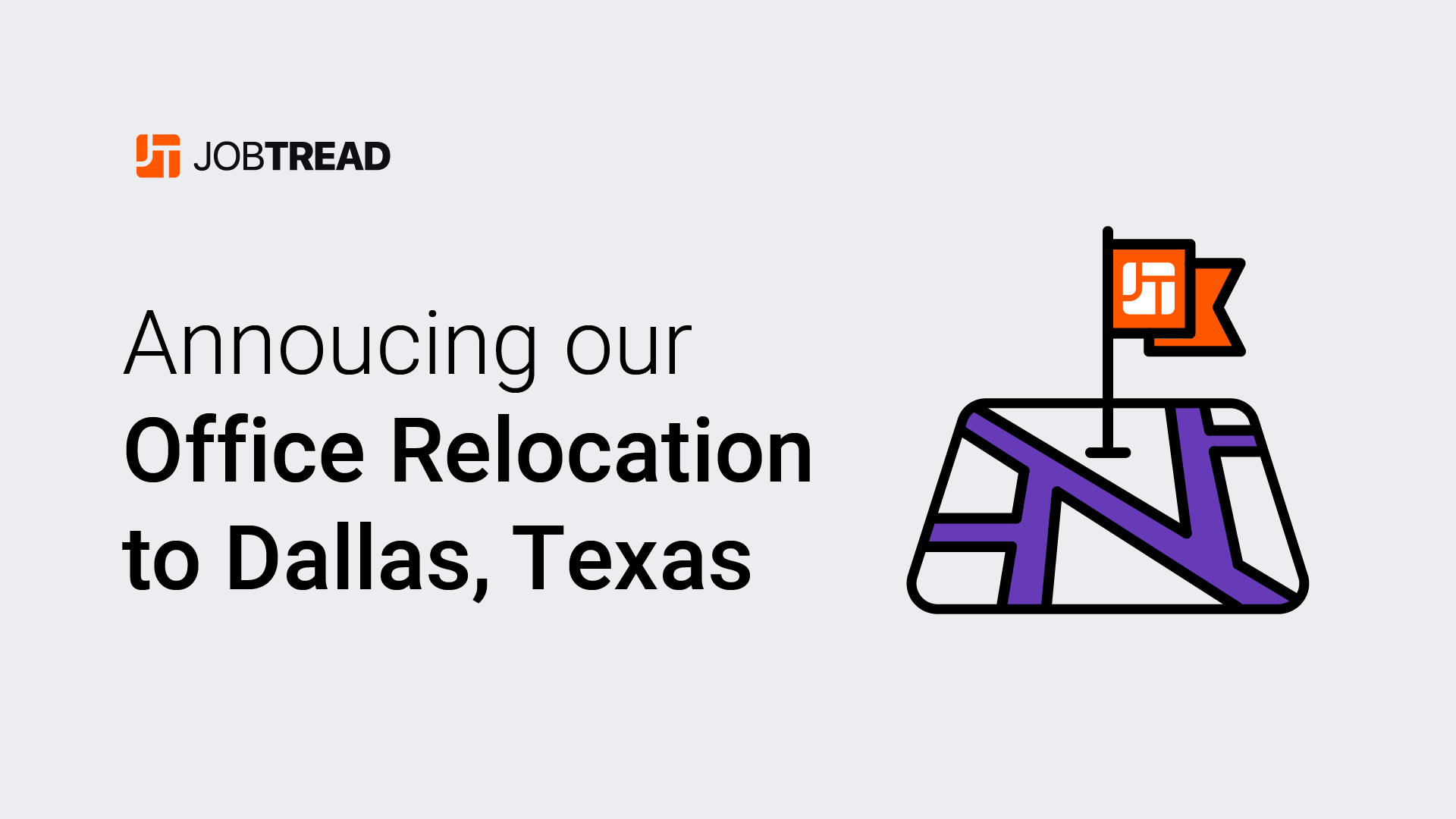 Dallas, TX | June 2023
JobTread Software, a leading provider of construction management software, announced today that it has relocated its corporate headquarters from Richardson, Texas to a new office in Dallas, Texas. The move accommodates the company's rapid growth and expansion, providing a modern and spacious work environment that fosters collaboration and creativity.
Dallas has become a hub for technology and innovation, making it an ideal location for SaaS companies like JobTread Software. With a growing economy, a highly skilled workforce, and a business-friendly environment, Dallas provides a strong foundation for companies looking to grow and thrive. Additionally, the city's central location and excellent transportation infrastructure make it easy to connect with customers and partners across the United States. By establishing its headquarters in Dallas, JobTread is well-positioned to tap into the city's resources and leverage its strategic advantages to drive growth and success.
The new office, located in the Towers at Park Central at 12750 Merit Drive, is a newly remodeled space that features open-plan work areas, meeting rooms, and offices. It also provides a training room to be utilized for new in-person JobTread customer training.
"We are incredibly excited to be in our new location in Dallas," said Eric Fortenberry, CEO and Founder of JobTread Software. "Our new office is a reflection of our commitment to providing our employees with a first-class working environment that supports their professional growth and development. This move also underscores our commitment to our customers, enabling us to continue delivering innovative solutions and offering in-person training. I also believe there is a lot of talent in the Dallas market as we continue to hire and grow our operations."
The move took place on May 1, 2023 and during the relocation process, JobTread Software maintained full business operations with no disruption to its services. Follow along with the move including sneak peeks of the new office space on JobTread's social media channels.
JobTread Software's new address and contact information are as follows:
12750 Merit Drive, Suite 950
Dallas, Texas 75251
Phone: 972-388-1001
Email: info@jobtread.com
For more information about JobTread Software's office relocation, please contact us at the above phone number or email address. JobTread is actively hiring for multiple positions, for more information visit the website.
---
About JobTread
JobTread provides end-to-end construction management software to help jobs based businesses more efficiently manage all of their processes, from pre-construction through to project completion. The platform creates a central location to manage jobs, teams, schedules, documents, photos, finances, customers, vendors, sub-contractors, and more all in one place. Its budget-first approach creates financial transparency at every stage of a project, mitigating risk and ensuring the project stays on time and on budget. Get organized, complete your projects on time, and increase your profits with JobTread.
To learn more about JobTread, visit www.jobtread.com or call 972-388-1001.
Follow JobTread online:
Facebook: www.facebook.com/JobTread
Instagram: www.instagram.com/jobtread
YouTube: www.youtube.com/jobtread
Twitter: @JobTread
LinkedIn: www.linkedin.com/company/jobtread

---
Take your business to the next level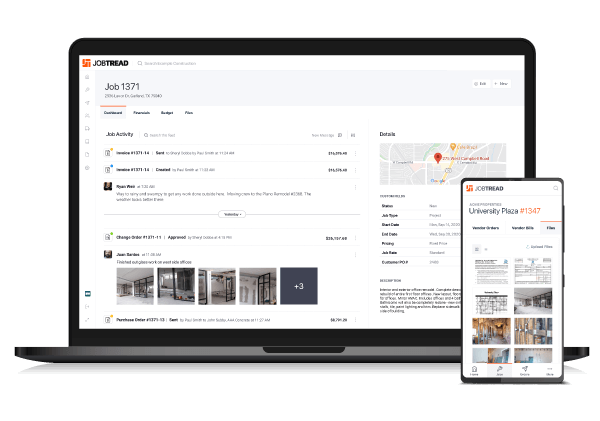 We'd love to show you how JobTread can help you maximize your potential, and increase your profits. Schedule a demo today!
Contact
Taylor Crosby
JobTread Software
12750 Merit Dr #950
Dallas, TX 75251