File Management
Organize your photos, videos, and files
Stay organized by storing Documents, Photos and Videos where they make sense. Store them at almost any level of the application - Organization, Customers, Vendors, Contacts, Jobs, Locations and Job Documents.
Request a Demo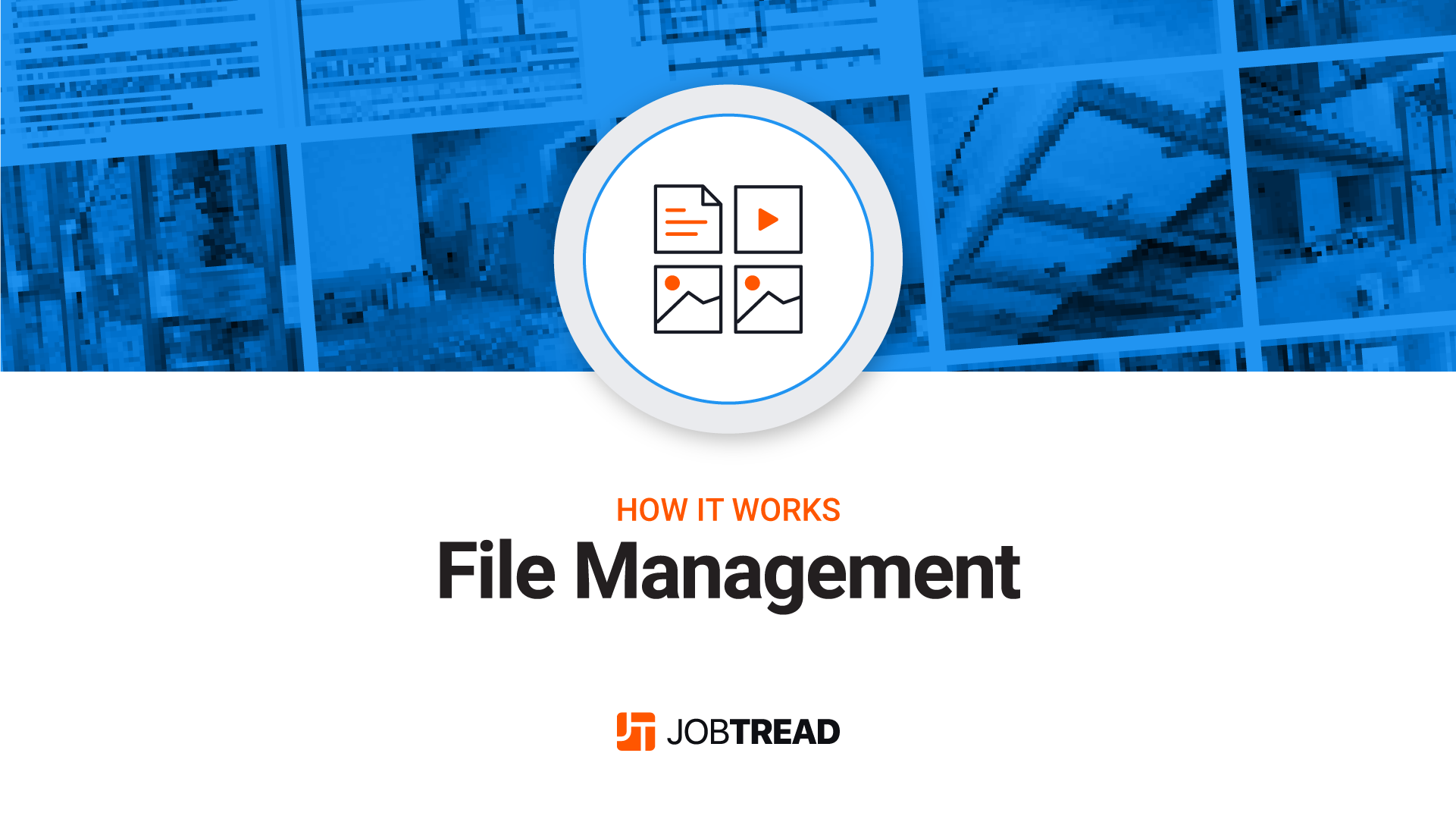 Manage Files
Improve efficiency and add clarity for everyone.
Upper Management can easily gain visibility into the day-to-day operations of the company

Office/Admin spend less time hunting down photos

Project Managers can easily stay on top of job site progress for all of their projects

Sales can easily capture the details needed to more effectively bid jobs

Crew Members can share job progress and task completion instantly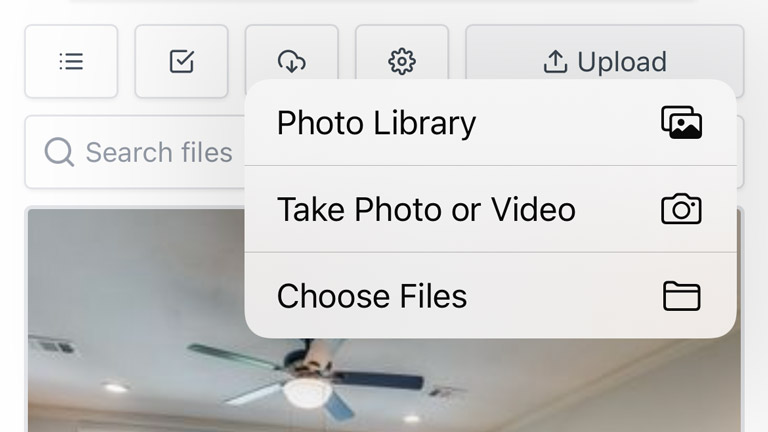 Upload Directly From Your Mobile Device
Upload Photos and Videos from your mobile device by selecting them from your library. Or save space on your device by bypassing your library and load them directly to the app as you take them.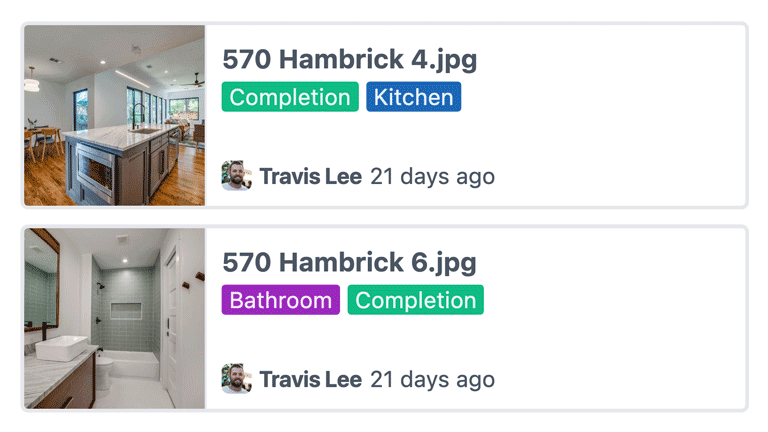 Organize and Find Files Easily
Organize your files how it makes sense for your business by adding tags to your files. Easily locate files via search. Or filter your view by file type, tag, who uploaded it, and date range.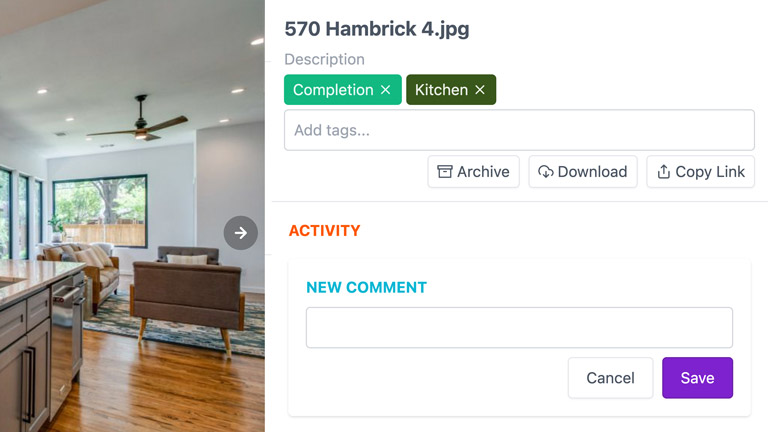 Add Comments To Files
Add context or start a conversation by adding comments to individual files. The files and comments show up in the activity feed so they can be responded to quickly and easily.
Our customers love JobTread! But don't just take our word for it.
Rated 5 Stars on Capterra for Ease of Use, Customer Service, and Value for Price!
Oscar Lazos III
Major League Home Services
"
JobTread has increased my efficiency. I was using tons of programs to manage my business before. Now, I am able to do everything in one place, so it's super easy. I love it.
"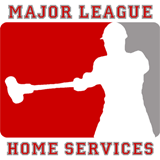 Mark Redman
Lightpoint Designs
"
Our previous system was difficult for all my team members to use. With JobTread, I am seeing higher employee and customer usage. JobTread is just more logical and simple for everyone.
"

Johnny Gray III
D&J Development
"
JobTread allows us to be able to be completely virtual, since we have all of our stuff in one place and we can access it from anywhere.
"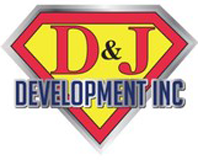 Frequently Asked Questions
No. Storage is unlimited. Note: Files should not exceed 100 MB. JobTread reserves the right to set a maximum storage limit if the feature is abused.
You can upload nearly any file type as longs as the file does not exceed 100 MB. If you need to be able to upload files larger than 100mb please contact us. We will be happy to work out a solution.
Yes. You can even use the mass actions tool to download multiple files at the same time.
Yes. Uploaded files will show up in the activity feed of users that have been granted permission.
Yes. We use the latest technologies to ensure all of your data is safe and secure.
Ready to take your business to the next level?
Explore it for yourself or let one of our knowledgeable staff members show you how.