Construction Budgeting Software
Budget Smarter
Quickly and accurately build job budgets with reusable cost items and cost groups. Add cost items and groups by selecting them from the Cost Catalog or creating new ones on the fly.
Get a Demo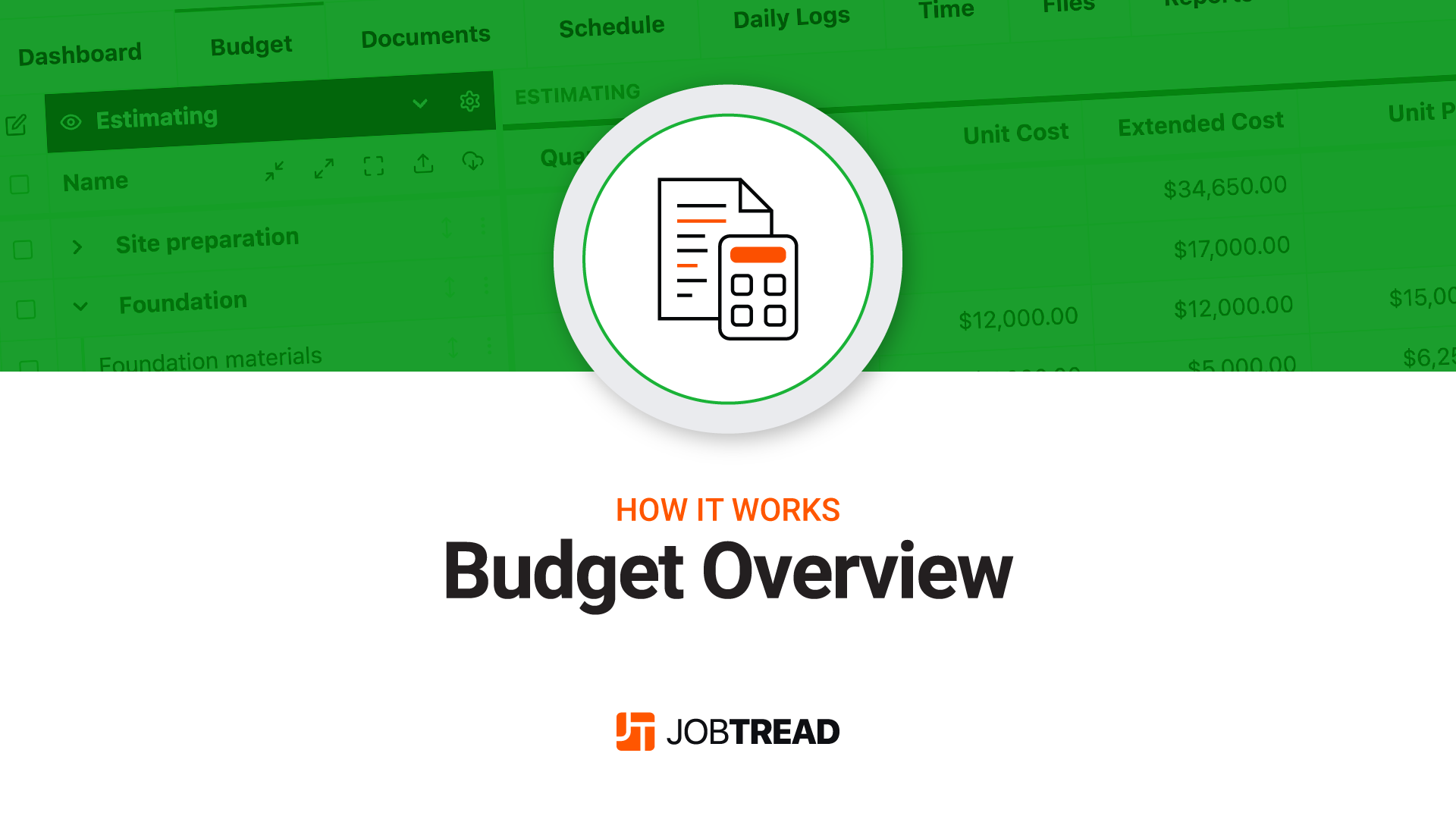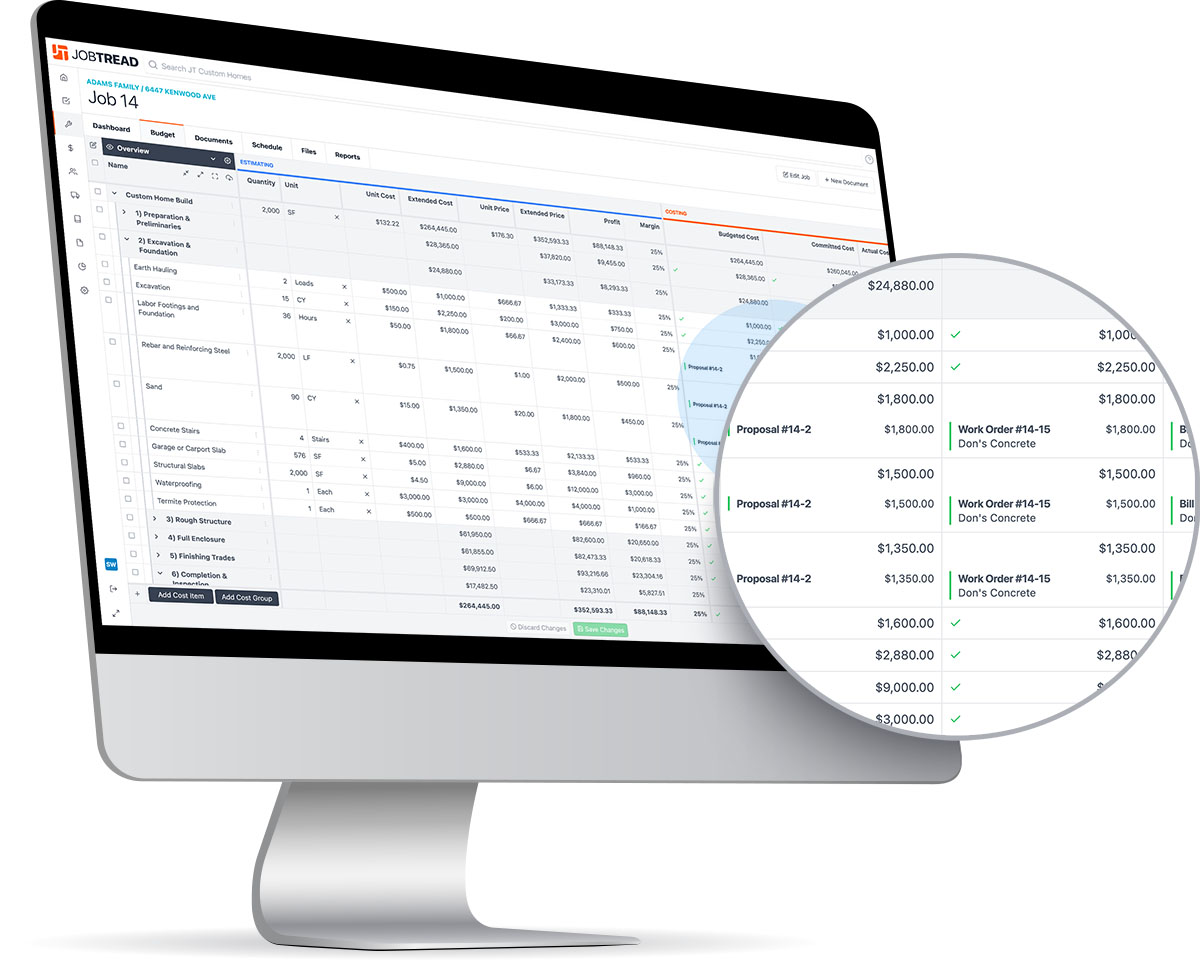 A construction budget best practice
Our Budget First Approach
Cash is king right? And we want to set you up to make as much of it as you can. That's why JobTread makes your budget the foundation for all outgoing costs and incoming revenue. Tying Estimates and Proposals, Bid Request, Purchase Orders, Work Orders and Bills to your budget items creates a one-to-one relationship that keeps every aspect of your projects organized and transparent. You can see at a glance where jobs are excelling and where they are failing — and with just a few clicks you can see why.
Budget first structure creates organization, transparency and encourages financial best practices

Real-time calculations, charting and alerts allow you to monitor your job financials with a quick glance

Usage history gives you a better understanding of where each line item has been used in the financial pipeline so you can take the proper next steps

Customizable views allow you to quickly access the data you need most
Cost templating and calculation tools
Build your budgets faster and more accurately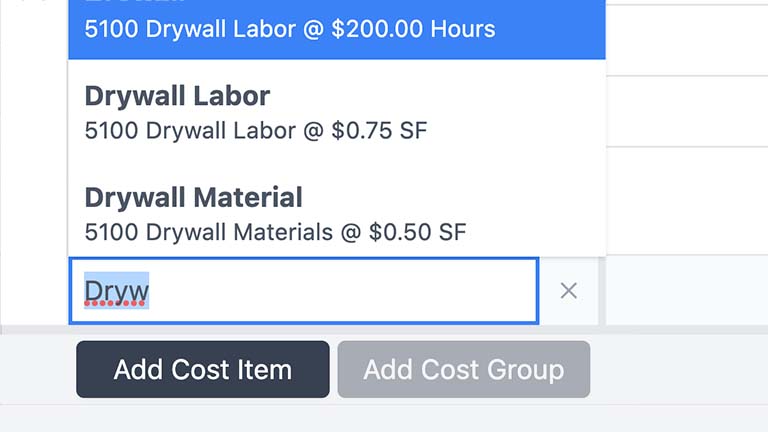 Reusable and Custom Cost Items
Remove the bloat you get from other construction management software. With JobTread you define the Units, Cost Types and Cost Codes that fit your company's existing terminology, processes and needs.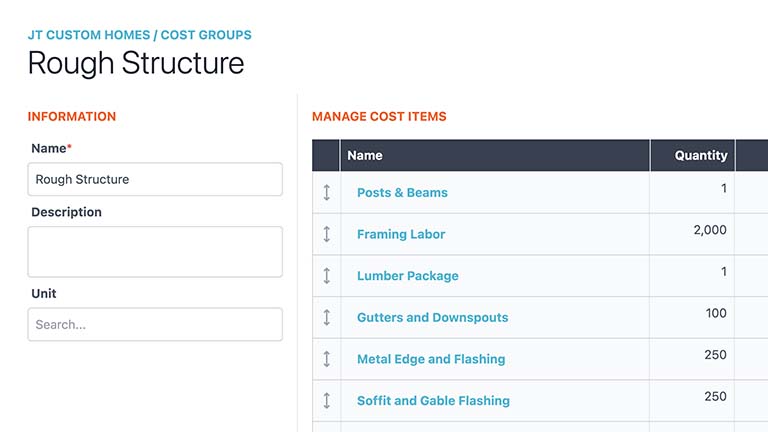 Cost Catalog Templating
Build out reusable cost items and cost groups templates that can be used within any budget. Cost catalog items are editable within job budgets so you can make any necessary tweaks to maximize your profits.
Smart Calculations
Making those necessary line item tweaks to keep the overall budget on track is a snap. Unit Price, Ext Price, Markup and Margin update on the fly as you edit so you can easily find that sweet spot.
The budget shows where we are in real-time at each point of a project. All my financial data is right there in front of me, so it's easy to track.

- Brian Wymer,

JB Contracting
Real-time budget reporting
Ensure your budget goals are being met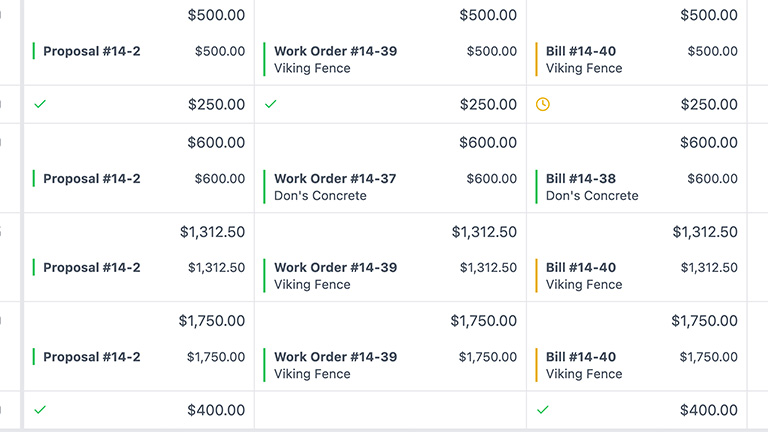 Budget Item History
Forget about the need to manually unwind the tangle of approved, denied, assigned, purchased and billed costs. JobTread does all of that for you. Each budget item shows a history of how it has been allocated.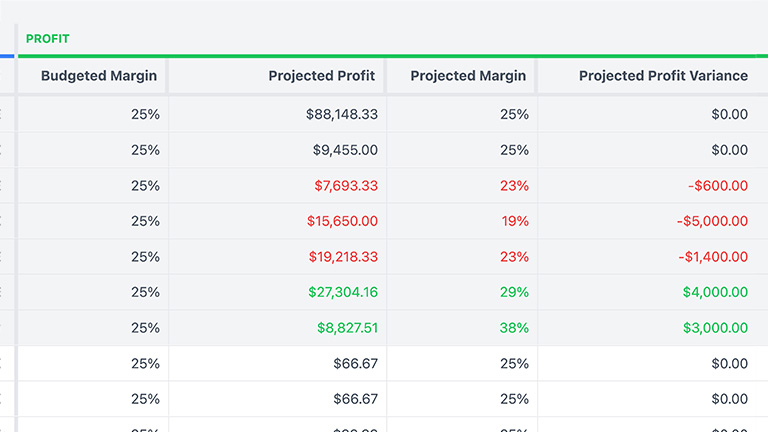 Projected Profits
Colored indicators give you an easy-to-understand, real-time snapshot of each cost item or cost groups depletion progress so you can easily identify items that are making or losing you money.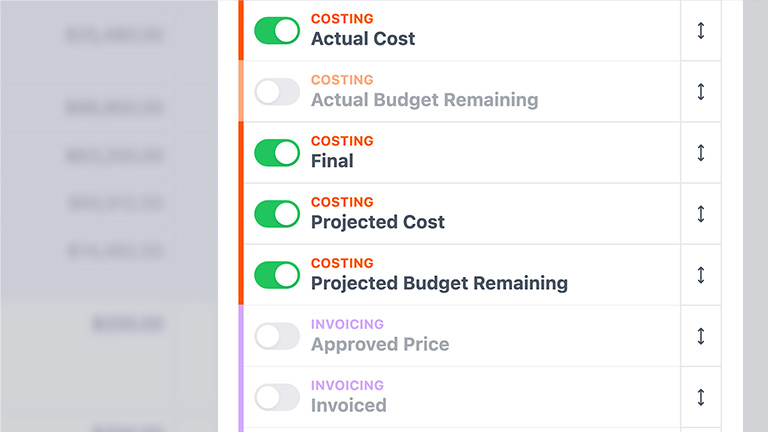 Customizable Views
Choose what data columns you need to efficiently perform your every-day tasks. Toggle them on and off as you need them, or save commonly used views to your organization's account.
Our customers love JobTread! But don't just take our word for it.
Rated 5 Stars on Capterra for Ease of Use, Customer Service, and Value for Price!
Rod Battle
Battle Home Renovations
"
JobTread has been a Godsend for me. It saves me so much time and cuts down on my estimating time exponentially. Previously, it took me 5-6 hours to do a 9-page estimate... now it only takes me 1 hour to make the same kind of estimate.
"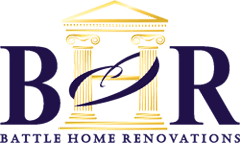 Oscar Lazos III
Major League Home Services
"
I used to spend 2-3 hours trying to create a professional proposal. Now that I have JobTread, it only takes 5-10 minutes to put a highly professional proposal together. It has been amazing.
"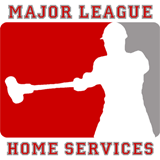 Brian Wymer
JB Contracting
"
I use the estimating and budgeting templates for my rebuild projects and it is easy to customize them for any future estimates. I also like that the customers can review and suggest changes to my estimates.
"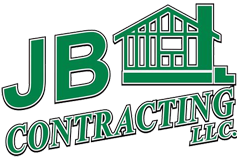 Ready to take your business to the next level?
Explore it for yourself or let one of our knowledgeable staff members show you how.