Blog Post
June Updates - QuickBooks Attachments, Task Types, and more!
By: Eric Fortenberry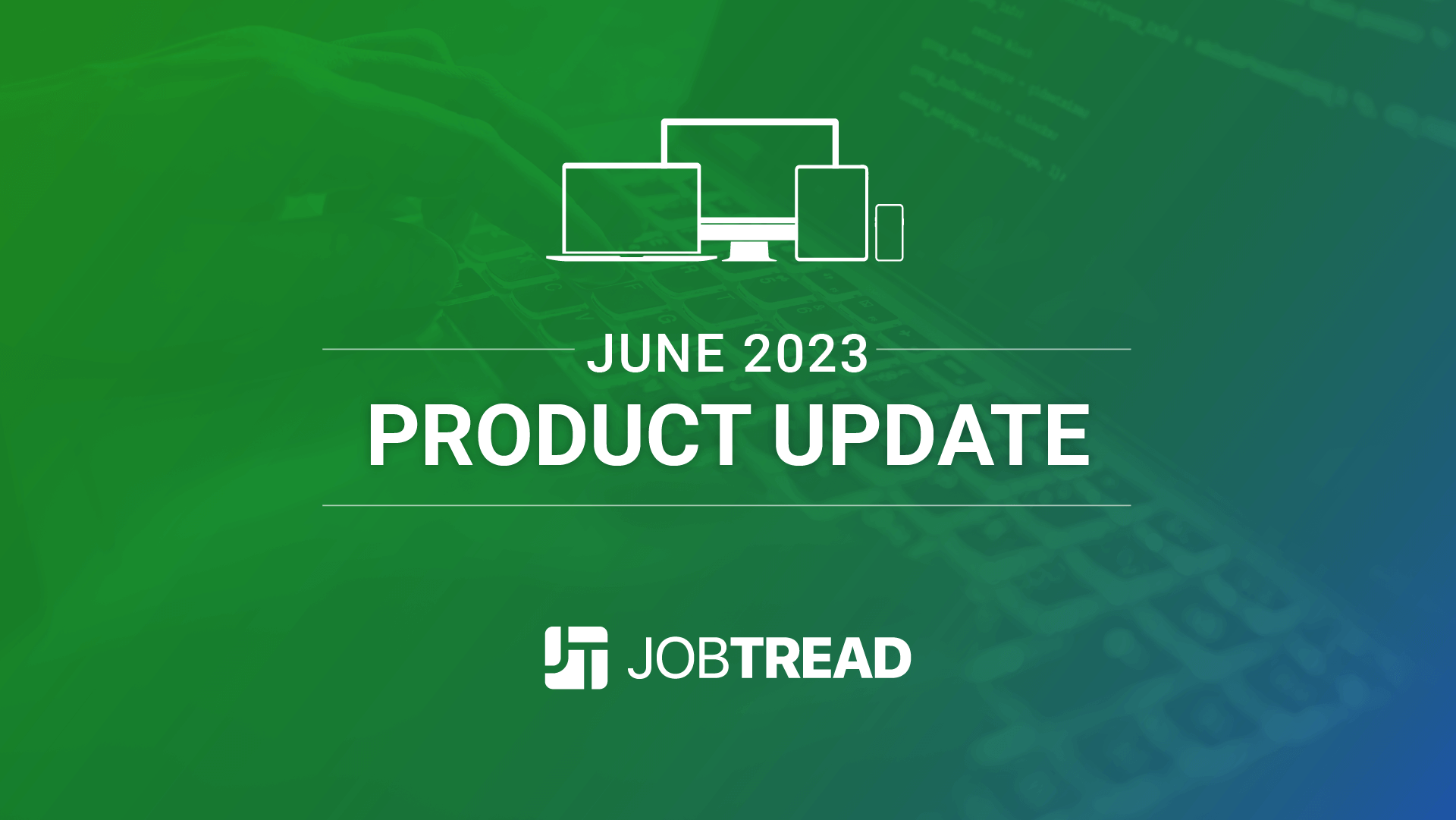 Check out what's new in JobTread!
Every month, we will summarize the latest enhancements to the JobTread platform, all designed to help you be successful in your business. You can learn more about all of our enhancements on the "What's New" section on the Help tab in JobTread. See What's New »
Feature Update
Task Types and Schedule Updates
Customize and assign color-coded task types to easily identify tasks by trades, departments, priorities, or any other type! Assigned colors will be visible across all schedule views, providing a visual cue for quick reference and improved clarity. Additionally, a new schedule heat map feature provides a visual representation of team members' daily task load relative to their typical workload. View the organization-wide Gantt chart and group by assignee for this high-level overview of task distribution. Lastly, users can now export each type of schedule view as a PDF document, making it effortless to share and distribute schedules with stakeholders.
New Update
QuickBooks Online Attachments
Include attachments when pushing/pulling documents between JobTread and QuickBooks Online! Files attached to invoices, bills, refunds, and credits in JobTread will now be attached to QuickBooks documents when the document is pushed and when a new file is uploaded at a later time. Attachments created in QuickBooks will now appear in JobTread when the document is pulled. Head to your integration settings to enable this feature today!
Feature Update
Log Customer/Vendor Credits and Refunds
Record customer or vendor credits and refunds in JobTread! Any invoice or bill with a negative total now displays options to add the amount as a Credit or Refund in the job budget. Also, use the 2-way sync to record, apply, and track credits and refunds between JobTread and QuickBooks Online! Begin by enabling the "Sync Credits" option in the QuickBooks Online integration settings.
Feature Update
Task Dependencies with Lag Time
Managing dependencies and lag time between tasks just got easier! View, add, and remove task dependencies within the task drawer while viewing your task on a job schedule, customer or vendor account, or the organization task tool. Specify whether to anchor the dependency to the beginning or end of the dependant task and even lock the dependency to preserve the lag time between the tasks when adjusting your schedule. This update also gives you the ability to clone a task with its details and checklists!
Want to stay up to date on all of our upcoming Live Product Updates?
Sign-up for our newsletter here.
Take your business to the next level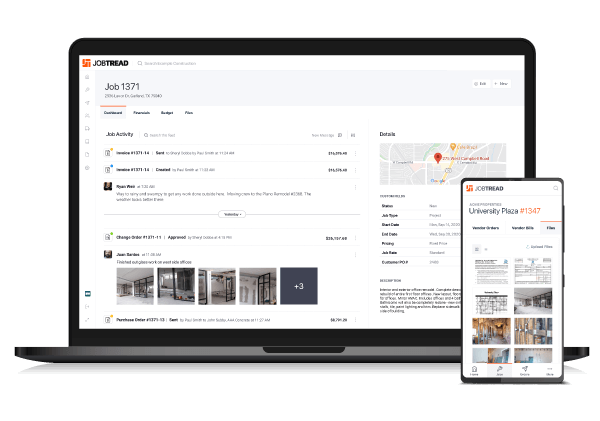 We'd love to show you how JobTread can help you uncover these insights, maximize your potential, and take your business to the next level.