Product Update
Custom Views and Reporting
By: Anna Hunter
You now have the power to see your most valuable data, front-and-center. Customize all tables in your JobTread account to match your business needs.
Working Independently?
You are wearing many hats, so this update gives you the ability to customize the data you see while you are in the field versus in the office. Build and save your tables to easily switch between your roles and make sure everything you need is at your fingertips.
Working with a Team?
Employees can customize their own tables to help them be more productive! Job finances may be most important in your admin's daily work, but your site manager might need quick access to job addresses and customer names during project site visits. Each employee can now view the data most relevant to their responsibilities.
Update Features:
Customize Each Table View

Select the columns you would like to see in each table, sort the columns in ascending or descending order, and filter the data by any condition to find exactly what you are looking for.

Save and Share Views with Your Team

After customizing the table to meet your business needs, save the view so you can access it anytime. Share customized views with your teammates so everyone is on the same page.

Pin a Default View

Have a custom view that you use all the time? Pin the view so it appears by default each time you log in. Easily switch your default view as your needs change throughout the job.

Export Data Reports

Export any table to a custom CSV report. Download reports that show your sales per month, cost overrun by item, or several other metrics to optimize your business practices!
Take your business to the next level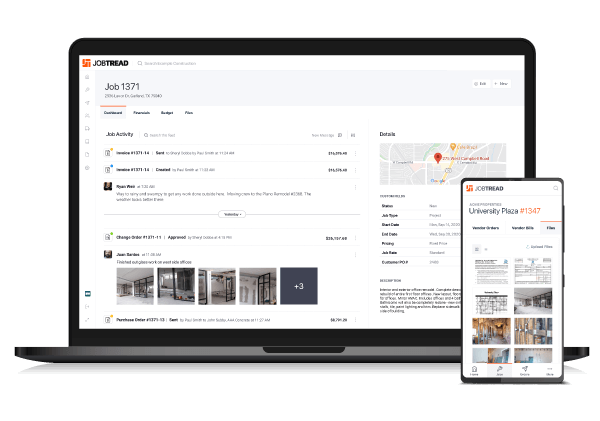 The JobTread customization features not only support your existing business practices, but also help you and your team be more efficient.
Schedule a demo today to learn more about how JobTread can increase your productivity!