Construction Change Order Software
Stop losing money on changes
Many jobs require work that is outside the scope of the original contract. But that doesn't mean you have always to absorb the associated costs. Mitigate those unforeseen costs by generating Change Orders with JobTread.
Request a Demo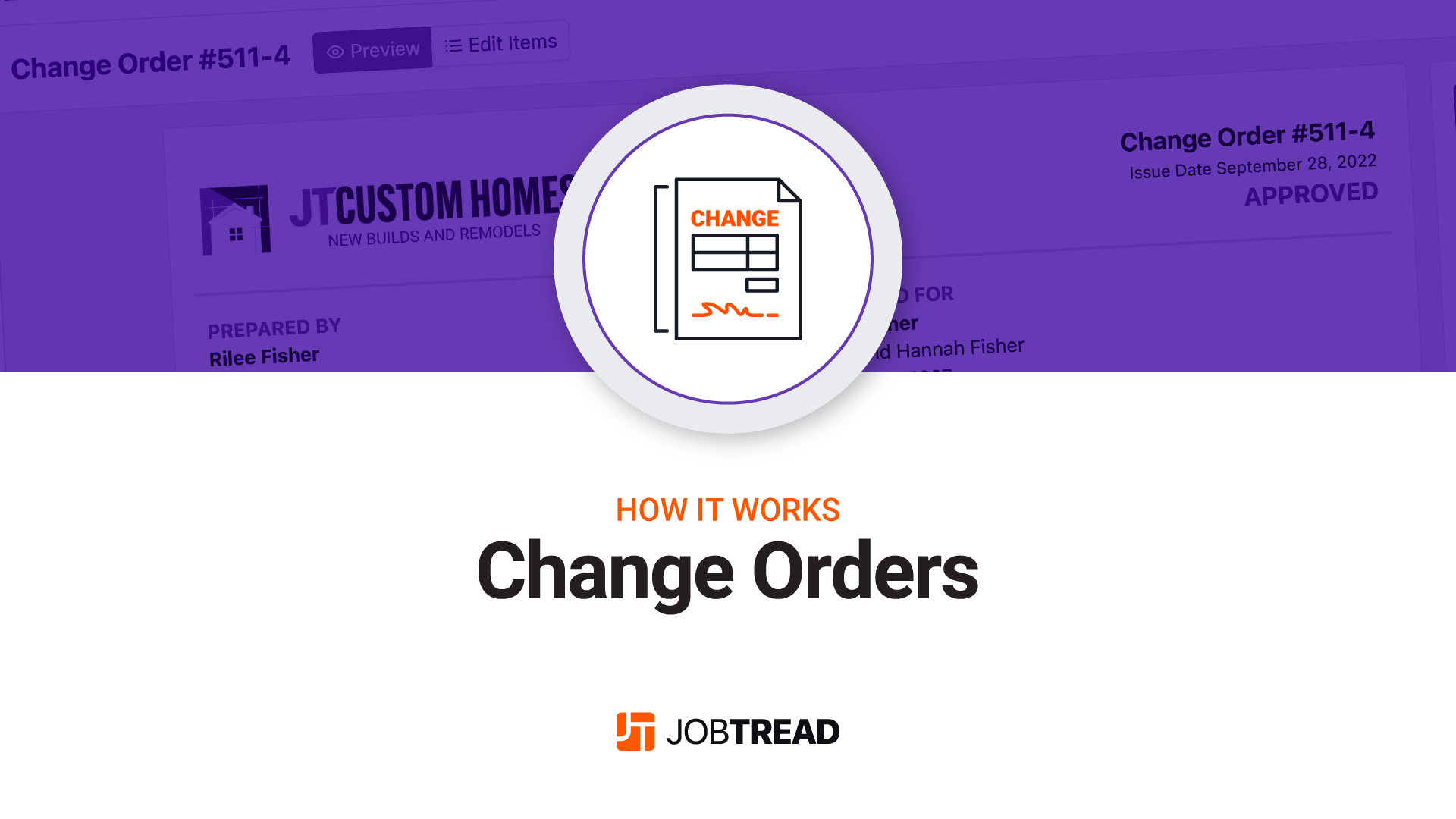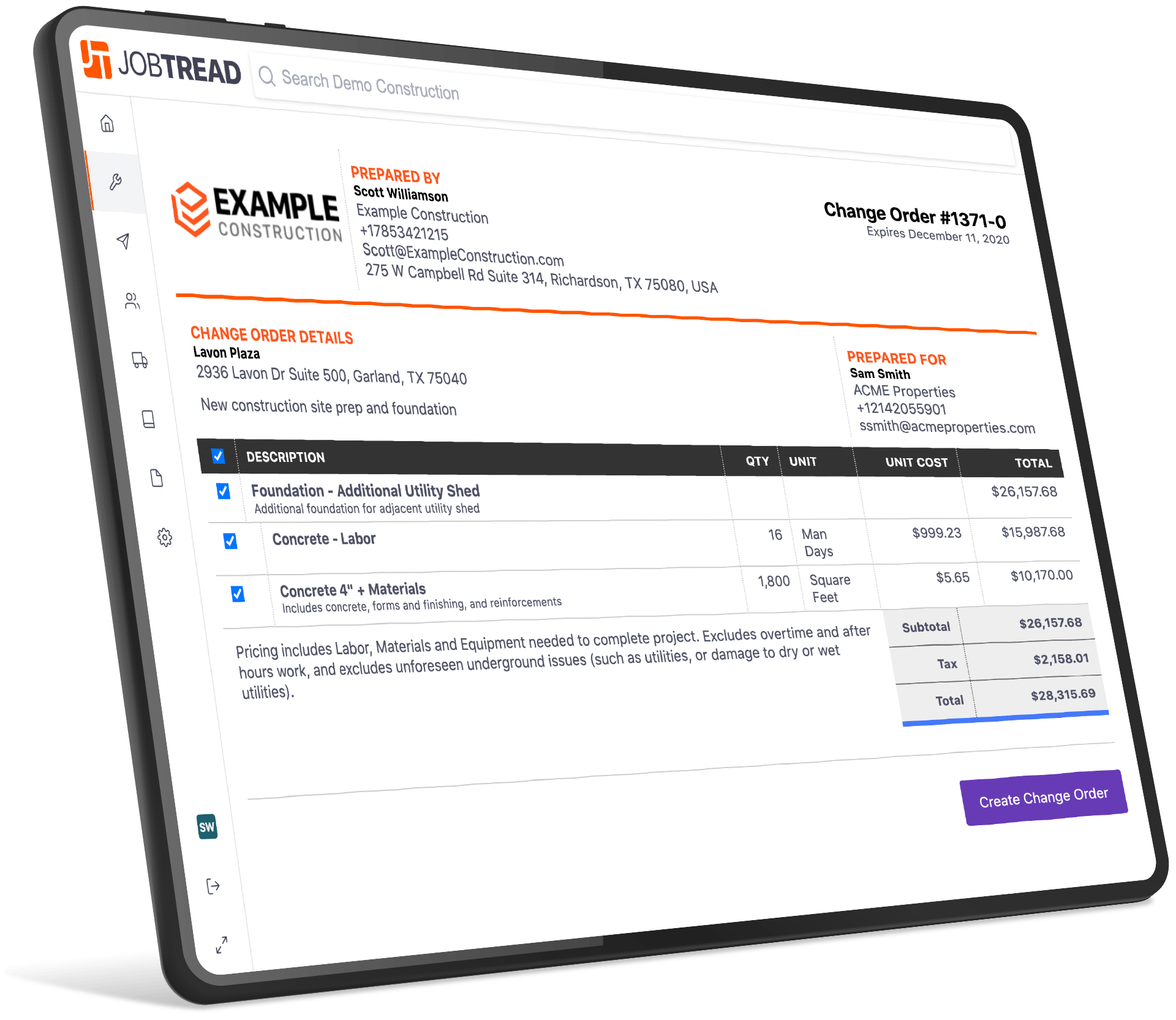 Easily make Change Orders on the fly
Stay on budget even when the unexpected happens
Let's face it - with nearly every job, unexpected challenges pop up, customers change their minds, or things just don't quite go as planned. Instead of eating the time and cost it takes to address unforeseen issues or changes, create a change order.
Helps you stay on budget when the unexpected happens

Syncs to your budget to keep everything transparent and up to date

Easy to generate from the office or the field

Adds clarity to the audit trail for both you and your customer

Can be digitally or manually approved just like all JobTread orders
No duplicate data entry
JobTread derives every Change Orders cost item directly from your budget, eliminating the need for slow and often mistake-ridden data re-entry. Simply select the items you want included on your Change Orders and you are done. It's that simple.
Upload and attach almost any file type
Keep you and your customers organized and informed by attaching important documents, images, and even movies directly to your Change Orders.
Digitally or manually share with your clients
Sales/project managers have the option to send digital Change Orders directly from JobTread and gather approvals digitally. They also have the option of downloading and printing a beautifully crafted pdf version of the Change Orders.
JobTread has helped me keep my business on track and organized. Not every business is the same. JobTread is flexible and easy to use for everyone. Give JobTread a shot.

- Brian Wymer,

JB Contracting LLC
Get your jobs moving
Flexible Customer Approval Process
Customers can make their own selections
There is no need to be the middle-man anymore. JobTread makes it easy for customers to select options you define. Add photos, descriptions and prices for each option. When viewing the digital Change Order the customer can make selections and watch as the totals are adjusted in real time.
Customers can make approvals digitally
Getting the customer to approve your Change Order has never been easier. Sales/Project managers can elect to have the JobTread automatically send the customer an email containing a secure link to a digital version of the Change Order. Approvals or denials can be made on the spot and are automatically tracked back to the budget.
Sales/project managers can manually approve
JobTread gives sales/project managers the ability to manually approve Change Orders. Whenever a Change Order is manually approved, the sales/project manager is prompted to give an explanation as to why a manual approval was necessary and also the ability to add files which add clarity and proof of the approval.
Ready to take your business to the next level?
Explore it for yourself or let one of our knowledgeable staff members show you how.