Blog Post
Product Update - May 2023
By: Eric Fortenberry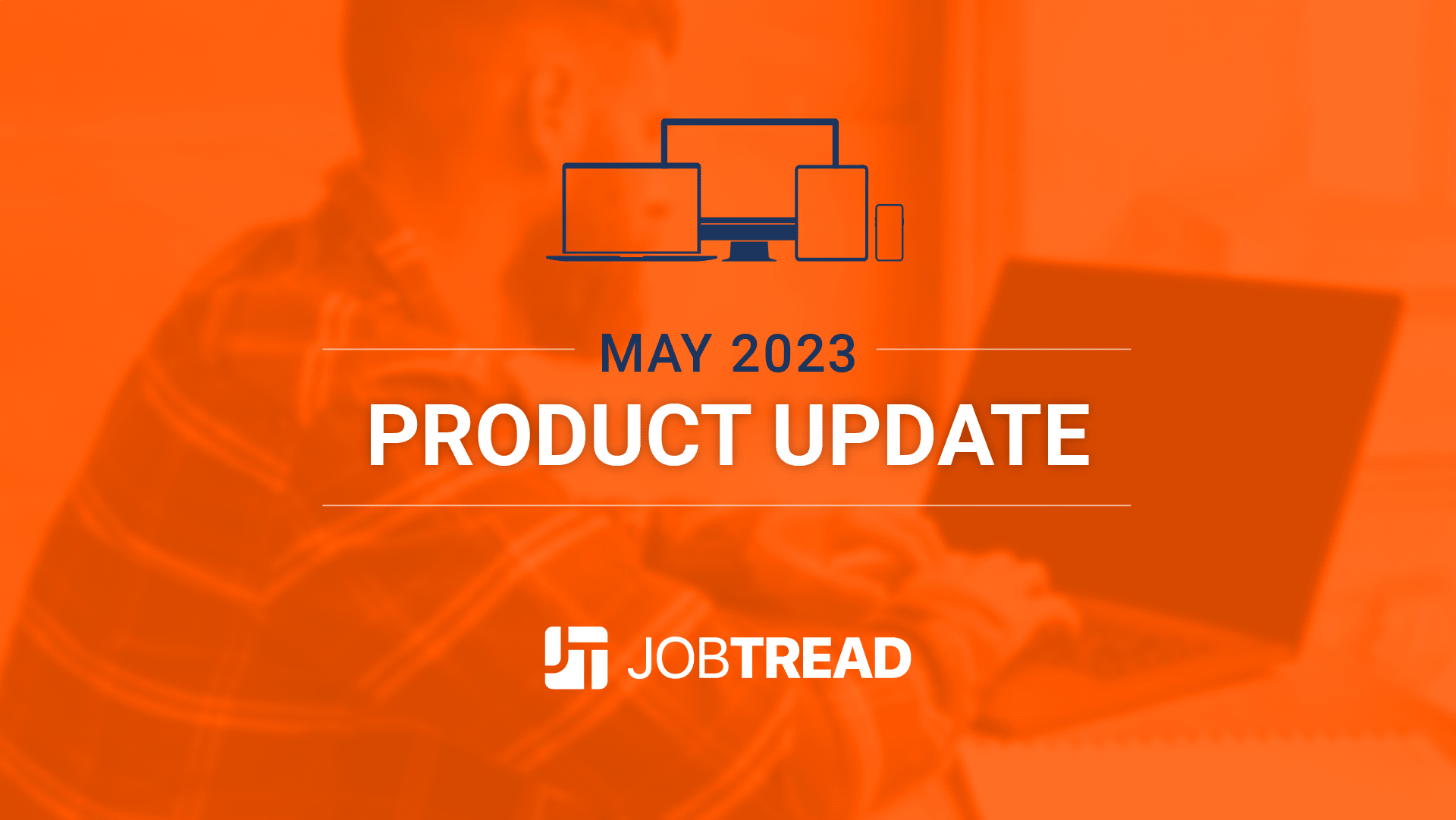 Check out what's new in JobTread!
Every month, we will summarize the latest enhancements to the JobTread platform, all designed to help you be successful in your business. You can learn more about all of our enhancements on the "What's New" section on the Help tab in JobTread. See What's New »
Feature Update
Amount Differences on Selections
Upsell your jobs even easier by showing differences on selection items! When creating a selection group, there is now an option to show the selection amount price/cost differences for each option. This update also allows you to pre-select a "base" option for an item that is included in your base budget package and then display the delta for upgrade selection items.
Feature Update
Clock In/Out Distance from Job Site
View clock in/out distance from the job site on time entries. The distance is displayed beneath the map with a location pin icon that will be orange if the clock in/out is located over 1 mile from the job site and blue if within 1 mile from the job site.
Feature Update
Improved Document Creation
Create your documents with more ease and clarity! The new document update provides additional options and cost item information before a document is created so you can ensure the right items and details are included. Organize your cost items by cost groups, codes, types, item names, and even allowance groups, so they are listed in the best format for each document. While this update benefits all document types, it is especially helpful when specifying cost item amounts for customer invoices and vendor bills!
Feature Update
Fixed Profit Allowances
When creating a cost allowance item, you can now indicate whether you would like the profit margin to be fixed or to collect profit on overages. Toggle the option to "Collect Fee on Overage" to add profit when your customer goes over the allowance amount. The profit will be displayed as a Fee on the selection document. Leave this option off to collect profit solely based on the allowance amount, but not on overages.
Feature Update
Payments Dashboard
Leverage the new payments dashboard in the Documents tool to keep track of all your customer and vendor payments in one place! Associated payments are also shown in a vendor, customer, or job. Each dashboard lists all incoming and outgoing payments, gives you the chance to record payments, and offers custom views to organize and review them. Payments include those that are manually recorded on a bill or invoice and those that are added through the Evo, Stripe, or QuickBooks Online integrations.
Feature Update
Preview Document on Budget & Catalog
See a preview of how your cost groups and items will appear on each document template before creating a document! This allows you to re-organize items, add groups, and change group visibility while building your budget so they appear exactly as expected on documents. Simply click on the Preview button while creating a cost group in your catalog or the Preview Document icon in a job budget to see a preview of the line items on each document template.
Feature Update
Price or Cost Allowances
Choose whether you would like to show price or cost & fee for your allowances and selection documents! When adding a new allowance cost item in your catalog or job budget, the allowance will now default to show the approved price. Toggle on &quote;Show Cost & Fee&quote; to display allowance overages as an Added Cost and Added Fee within the selection document. This option is especially useful for cost-plus jobs!
Feature Update
Hide Document Subtotal and Tax Lines
The subtotal and tax lines on customer orders and customer invoices will now be hidden when the document has a 0% tax rate. Documents with a non-0% tax rate or with a fixed tax amount set will continue to show the subtotal and tax lines.
Want to stay up to date on all of our upcoming Live Product Updates?
Sign-up for our newsletter here.
Take your business to the next level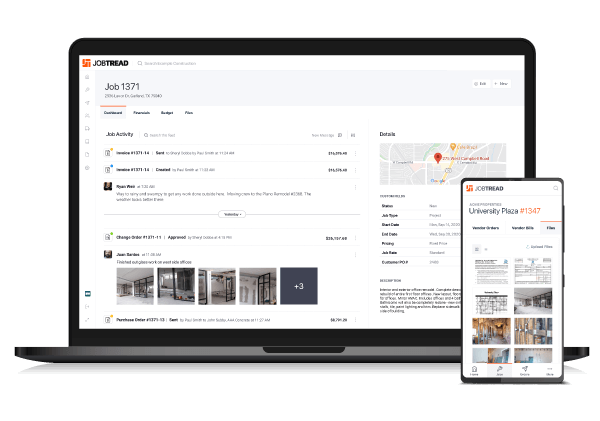 We'd love to show you how JobTread can help you uncover these insights, maximize your potential, and take your business to the next level.