Customer Portals
Deliver Exceptional Customer Service
Stand out from the competition by providing your customers with an online portal to access all job related documents, communications, invoices/bills, and other important information from one central location.
Get a Demo
Simplify Customer Communication
Struggling to keep up with all the haphazard communication between you and your customers? Your relationships with your customers can make or break your construction business. By organizing project information and making it accessible for everyone, you can keep your customers happy and engaged throughout the project while also dramatically reducing the costly mistakes that result from miscommunication.
View Job Documents
Your customers can see the status and change history for all project documents you share with them including estimates, change orders, and invoices.
Share Files & Photos
Share files and photos with your clients to keep everyone on the same page and well-informed throughout the entire process.
Send Messages & Reply
Share all your customer messaging organized in one place. When customers comment and you reply, all participants will be notified via email.
Match Your Branding
The Customer Portal and all email notifications are automatically branded with your logo to provide your customers with a familiar experience.
Collect eSignatures
Allow customers to digitally accept, deny, or request changes to your proposals and automatically track them back to the budget. When Documents are approved via the Customer Portal, an electronic signature and timestamp is automatically recorded for future reference.
"I have worked with some of the most popular software companies out there. They are happy to take your money and explain how to use their system 'Their Way'. JobTread has done a great job of seeing things through the eyes of a contractor."
-Tony Elliott, Roseville Kitchen & Bath
Our previous software required subcontractors and customers to download apps and be tech-savvy to use it. JobTread relieves that burden because it doesn't require customers and subcontractors to download anything. It is easy for them to use.

- Monick Gandhi,

Dazzling Homes Corp
Document Everything
Do you ever have a disagreement with your customer over the details of a project and have nowhere to turn for answers? No more! Job related activity is shared between you and your customer so everyone is on the same page. Submission dates, selections, approvals, change orders, feedback, file uploads, and more are logged on the activity feed, creating a historical record that can put an end to "he said, she said" arguments.
Improve Financial Transparency

Ensure all key players are on the same page when it comes to the project price, deadlines, due dates, and outstanding invoices.

Simplify Customer Selections

Eliminate sticker shock by making it easy for your customers to choose selections and stay on top of the projected total cost for the job.

Manage Change Orders

Stop losing money on changes and create a solid paper trail so you can be sure to get paid even when the unexpected happens.
Our customers love JobTread! But don't just take our word for it.
Rated 5 Stars on Capterra for Ease of Use, Customer Service, and Value for Price!
Mark Redman
Lightpoint Designs
"
Customers are returning our contracts and change orders much faster with JobTread.
"

Brian Wymer
JB Contracting
"
I use the estimating and budgeting templates for my rebuild projects and it is easy to customize them for any future estimates. I also like that the customers can review and suggest changes to my estimates.
"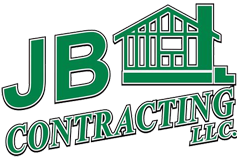 Clayton Davis
Larossa LLC
"
JobTread is a great option. It is very user-friendly and if you need help with anything, the staff are always willing to help out and make things easier on you.
"

FAQs
What is a portal?
The "Portal" is an authenticated web page viewable by your customers or vendors when they click the link that is emailed to them after you send them Job Documents via JobTread.
How do customers access the portal?
The portal links are automatically generated and unique to each customer based on the email address you use to send their job documents. This makes it easy for them to simply click a button in the email without having to create a username and password.
Ready to see it in action?
Take your business to the next level. Find out how.