Customer Success Story
Why I Chose JobTread and Made the Switch - Turner Builders
Turner Builders does large scale renovations, interior additions, garages, decks, kitchens, baths, breezeways, anything attached to a house, they can handle it. We talked to owner Bob Turner about why he decided to make the switch to JobTread after using the other software out there.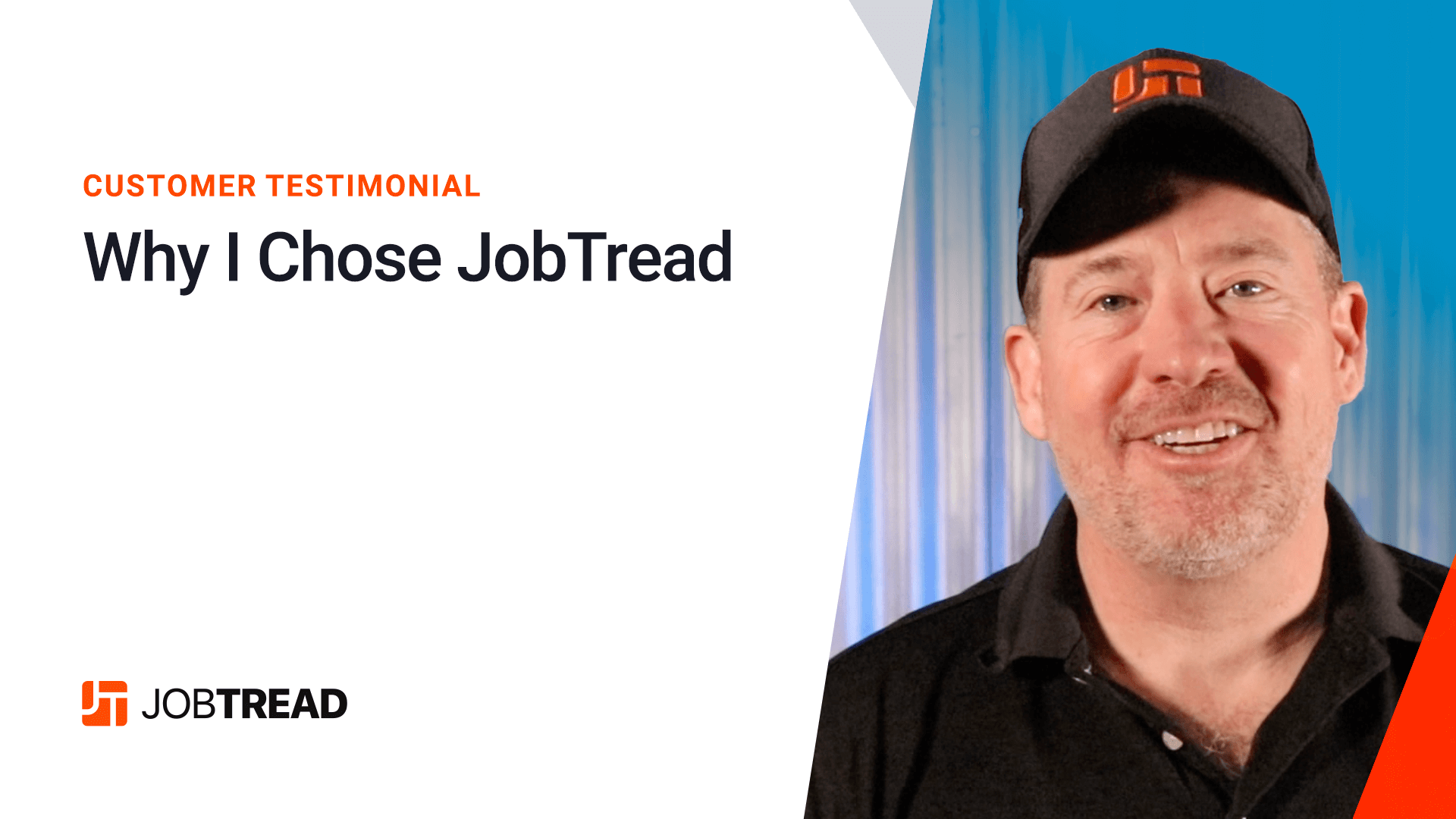 Owner:
Bob Turner
Industry:
Home Builder and Renovator
Year Founded:
2004
Location:
Windham, Maine
Website:
turnerbuildersllc.com
What is the biggest challenge that JobTread solved for you?
"One of the biggest challenges in our business is information flow. If someone scans a card, has a receipt, or an estimate goes out, we need to be able to communicate amongst the staff where those things live. JobTread has been great for giving us a place to put everything. It's one hub that allows us to find everything we need."
What Made You Switch to JobTread?
"I've used a lot of the other software out there. When I saw JobTread at a trade show, I jumped on it because of its usability. I'm not a big computer guy and I was able to navigate and find what I needed easily. The customer service is also huge for me. I don't think I've ever called and not immediately received an answer from the JobTread team. When I implemented it, I received all of the training I could need to fully take advantage of the software. With JobTread, I know someone is always going to be there for me."
What are Your Favorite Features?
Estimates / Proposals

"My favorite feature in JobTread is the proposals, it gives me a much more professional look. I'm also more efficient with creating proposals. I can go in and create a budget and put that in the proposal and I have it created in minutes when it used to take me an hour or so."

More about JobTread Proposals »

Budgeting Feature

"I like the budgeting feature a lot because I can build out cost groups and I can continually reuse them. I can also look back at my costs from a previous job. I'm continually building data that will help me improve in the future. It's made me get better at estimating jobs."

More about JobTread Budgeting »

Estimating Feature

JobTread has made me faster at estimating because I can just import a template and then fill in the blanks. We do a lot of repeatables like kitchens and baths, it makes us a lot more efficient.

Read more about JobTread Estimating »
What has been a major benefit of using JobTread?
"JobTread has helped us with customer communication and trust. When customers receive a proposal that is professionally presented, it brings the level of everything up. JobTread helps to put a little polish on us in that way."
How has JobTead changed your business?
"JobTread has really changed our business. We are no longer flying by the seat of our pants. We're tracking things, we're job costing things, we're putting out professional proposals, we're collecting our change orders. We are getting better at everything we do.
JobTread really has become the operational guide for our business. First thing I do when I start my day is open up JobTread."
What would you say to someone considering JobTread?
"The JobTread customer service is unbelievable. They are really plugged into the customer base to find out what people really need and are improving the software all the time.
If I had to describe JT in one word, I would say freedom. It's given me back time in my day. I used to be in front of the computer all day long, building out estimates, building out contracts. JobTread has given me time back."