Construction Bidding Software
Streamline your bidding
Create, send, and collect bid requests from subcontractors and suppliers to ensure you have accurately budgeted job costs. Winning bids update your job budget and can be seamlessly converted into vendor orders.
Request a Demo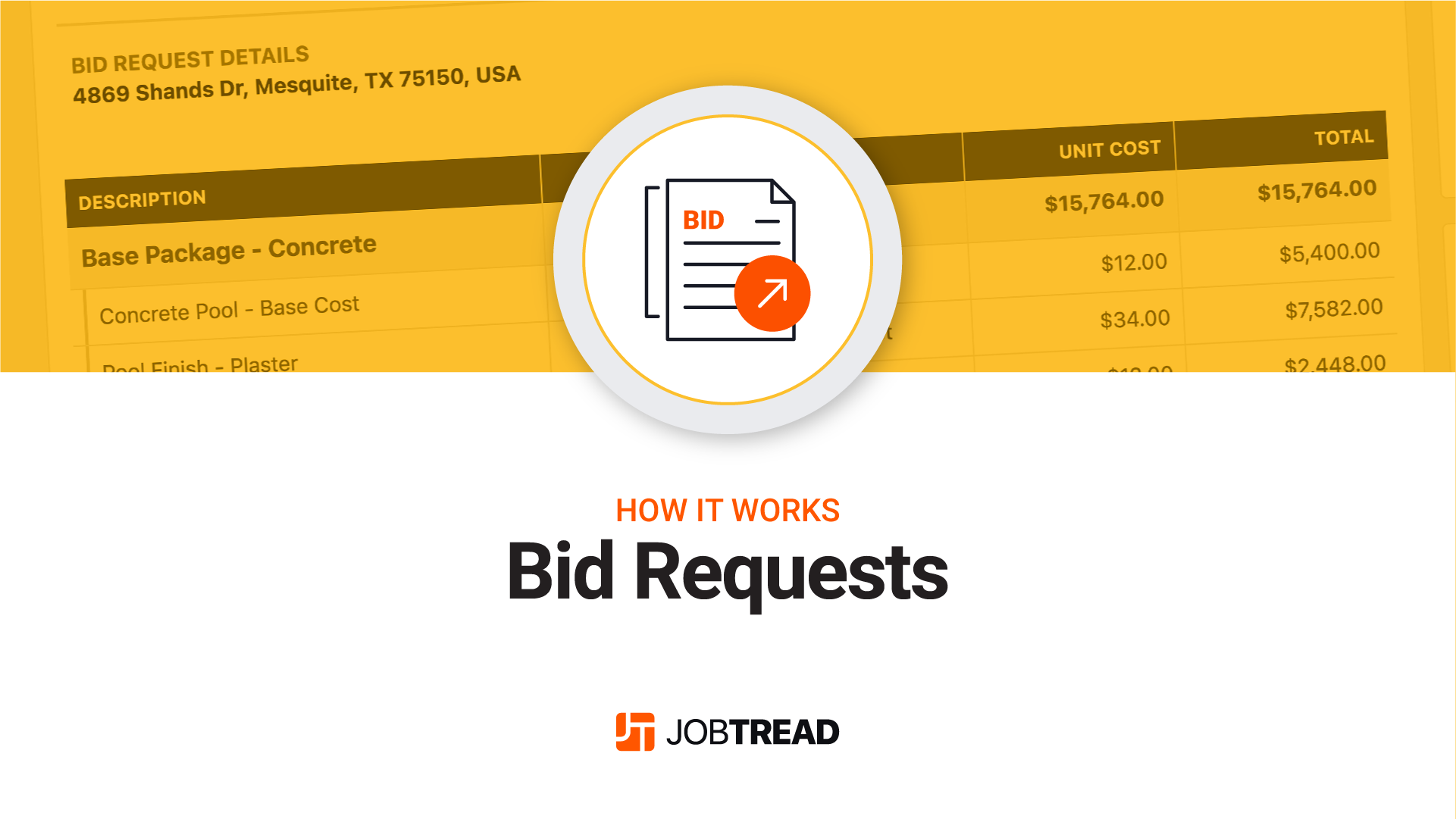 Automated bid management
Digitally collect pricing for faster and more accurate Estimating
Save time and the headache of having to handle multiple bid requests for a job and let JobTread handle it for you. With JobTread you can easily request and automatically track bids on line items in your budget with just a few clicks. Here's how it works:
Select budget items for your bid request

You create a bid request and select the budget items you wish to include in the bid.

Assign your estimated costs (optional)

Assign an estimated cost that is only visible to you or leave it blank. Assigning an estimated cost allows you to plan your budget even before bids are received.

Digitally send bid requests

Through JobTread, you can discreetly email the bid requests to the subcontractors or suppliers of your choice.

Subs and suppliers assign values to the bid request

Your chosen subs and suppliers receive a link to the digital bid and an embedded pdf version, giving them instant access to assign units and prices to each bid request line item. Once they have filled out the bid request, sending it back to you is as easy as clicking a button.

Accept or deny the bid(s)

Once submitted, you can either accept or deny the bid(s). If accepted they are automatically added to the budget. You can even cherry-pick line items from different subs and suppliers to maximize your profits.

Convert accepted bids to vendor orders

Work and purchase orders can easily be created from accepted bids and sent without the need for re-entry.
Ready to take your business to the next level?
Explore it for yourself or let one of our knowledgeable staff members show you how.