Press Release October 24, 2022
JobTread Software Ranked #2 Best Place to Work by the Dallas Business Journal in 2022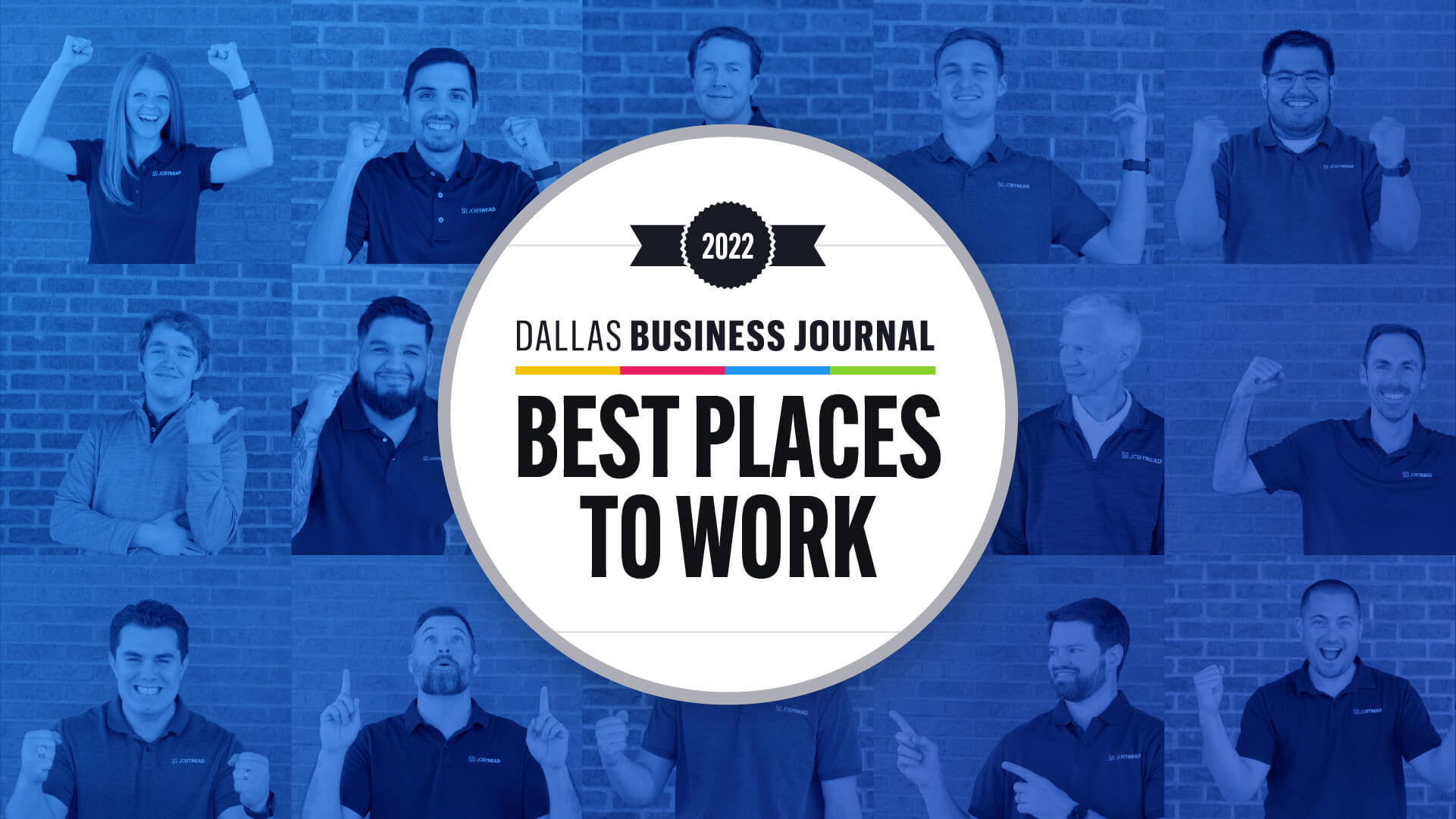 Dallas, TX | October 24, 2022
JobTread Software was honored by the Dallas Business Journal on October 20th as one of the Best Places to Work in North Texas.
The Dallas Business Journal is pleased to announce the 20th annual Best Places to Work Awards. The finalists were selected from over 300 nominated firms. Selected companies were divided into five size categories based on employee count. These businesses had the highest employee survey scores among their peer companies.
"We could not be more excited to have been selected as the 2nd best place to work in Dallas. We are a small but extremely rapidly growing company that many in Dallas might not have heard of yet. The Best Places to Work Awards have given us the opportunity to showcase the amazing team and great culture we've created here at JobTread," exclaims Eric Fortenberry, Founder and CEO of JobTread Software.
JobTread is not just a Company; it is a team of people passionate about technology and making the lives of construction professionals easier. The Company has a work-hard, play-hard mindset and treats each other like family. Building a strong culture takes work, and it is something the team focuses each and every day to make sure JobTread continues to be one of the best places to work.
"We are hiring across all departments here at JobTread including Sales, Marketing, Customer Success, and Development. We are looking to continue building a great team of highly motivated self-starters, who are results oriented and passionate about the solutions we provide our customers. If you're excited by the prospect of working at a rapidly growing software company that's an innovative leader in the construction technology space, we would love for you to consider joining our team." states Alex Morales, Chief Operating Officer at JobTread Software.
You can view the open positions and apply for open positions directly through the Company's website: https://www.jobtread.com/careers
---
About JobTread
JobTread provides end-to-end construction management software to help jobs based businesses more efficiently manage all of their processes, from pre-construction through to project completion. The platform creates a central location to manage jobs, teams, schedules, documents, photos, finances, customers, vendors, sub-contractors, and more all in one place. Its budget-first approach creates financial transparency at every stage of a project, mitigating risk and ensuring the project stays on time and on budget. Get organized, complete your projects on time, and increase your profits with JobTread.
To learn more about JobTread, visit www.jobtread.com or call 972-388-1001.
Follow JobTread online:
Facebook: www.facebook.com/JobTread
Instagram: www.instagram.com/jobtread
YouTube: www.youtube.com/jobtread
Twitter: @JobTread
LinkedIn: www.linkedin.com/company/jobtread

---
About the Dallas Business Journal
Founded in 1977, the Dallas Business Journal is the premier source for local business news, research and events in Dallas-Fort Worth. From breaking news to live events, the Business Journal serves its readers by helping them grow their businesses, grow their careers and simplify their professional lives. In addition to our weekly print publication, we also offer the annual Book of Lists, free daily morning and afternoon news updates via email, along with networking and awards events. The Business Journal is a division of American City Business Journals, the country's largest publisher of business publications. It is owned by Advance Publications.
---
Take your business to the next level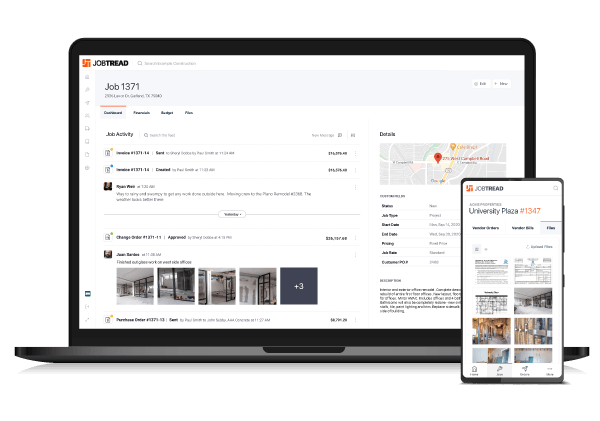 We'd love to show you how JobTread can help you uncover these insights, maximize your potential, and take your business to the next level.
Contact
Taylor Crosby
JobTread Software
12750 Merit Dr #950
Dallas, TX 75251