Project Management Software for Construction
All-in-One Construction Management Software
Work smarter with job management software that helps you grow. JobTread brings your entire business together in one platform. It's the easiest way to get organized, improve your day-to-day processes, and take your company to the next level.
Get More Info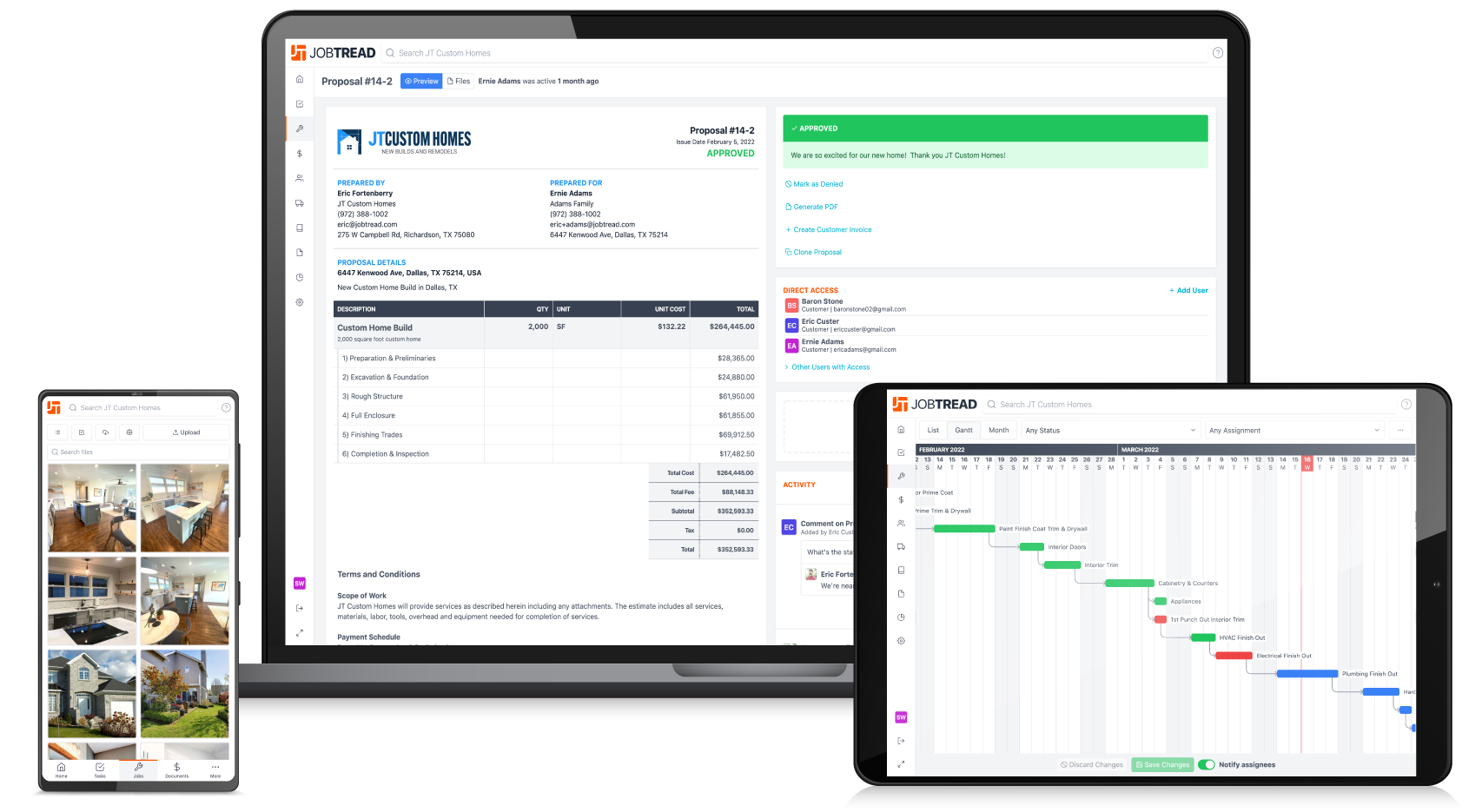 Sales & Estimating
Close More Deals, Faster
Simplify your sales process so you can win more jobs in less time. With everything you need at your fingertips, you can generate more opportunities and increase your win rate by delivering professional proposals faster and with improved accuracy.
Project Management
Stay On Time and On Budget
Keep your team on the same page. With JobTread, you'll always know how your jobs are performing, in real-time. Eliminate error-prone and inefficient manual processes so you can complete your projects on time and do so more profitably.
Job Finances
Increase Your Profits
Know your numbers from start to finish. Deliver consistent pricing, control your costs, and identify problem areas as they occur to ensure you are always hitting your target profits. Improve cash flow with accurate and timely invoicing, billing, and payment schedules.
Customer Experience
Create Happier Customers
Provide your customers with an online portal to access all job related documents, communications, invoices/bills, and other important information. Share photos and files to keep everyone on the same page. And with the ability to collect eSignatures and online payments, everything is in one place.
Integrate Your Other Tools with JobTread
Seamlessly connect your existing tools and systems with our software, eliminating silos and streamlining your workflow.
See more integrations »
Our customers love JobTread! But don't just take our word for it.
Rated 5 Stars on Capterra for Ease of Use, Customer Service, and Value for Price!
Mark Redman
Lightpoint Designs
"
Our previous system was difficult for all my team members to use. With JobTread, I am seeing higher employee and customer usage. JobTread is just more logical and simple for everyone.
"

"
If I had to describe JobTread in one phrase, I would say they are on my side. When we have questions, they are there to make us successful. You can't ask for anything more than that.
"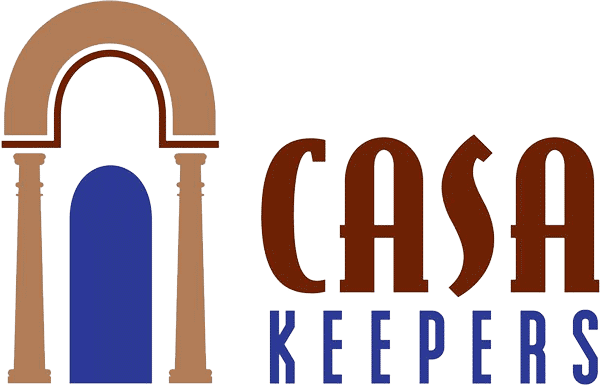 Johnny Gray III
D&J Development
"
My favorite feature is the ability to upload all documents and pictures in one place. I can easily locate what I need without having to open a ton of folders.
"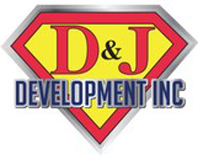 Manage your entire construction business from one place
Get organized. Complete your projects on time. Increase your profits.
Schedule a Demo